Marine Electronics & the Smart ECDIS: eGlobe G2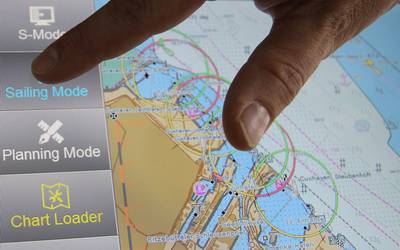 ChartWorld have announced the launch of their next generation of ECDIS software - eGlobe G2.
Designed with the assistance of experienced nautical officers, focusing on the practical usage for modern seafaring, eGlobe G2 opens a new era of mariner friendly & intuitive navigation solutions.
"Smart" chart management delivers one touch operation for updates, permits and new charts;
Intuitive touch controls including pinch zoom, target touch, easy to use handles for route planning and manual chart updates, which dramatically reduces the learning curve for users;
Easy to activate scenario dependent profiles;
A flexible, configurable user interface with easy and quick access to functions;
Optimised functionality – the best combination of usability and efficiency for grounding avoidance;
Integrated "Watch handover" checks which creates confidence in the system settings during handover.
ChartWorld have mastered the art of simple design allowing for compact packaging to reduce shipping costs and ensure a fast installation. This, combined with short delivery times and no hidden service costs ensure eGlobe G2 is a perfect solution for any bridge.

eGlobe G2 is a key component of ChartWorld's eSeries ECDIS-as-a-Service solution (www.ecdis-as-a-service.com) which helps shipping company's successfully transition to ECDIS integration and paperless navigation incl. a life time warranty concept. eSeries continues to generate a return on investment (ROI within the first year for its customers.






• intuitive navigation solutions