Little Rock Port Authority Reports January Shipping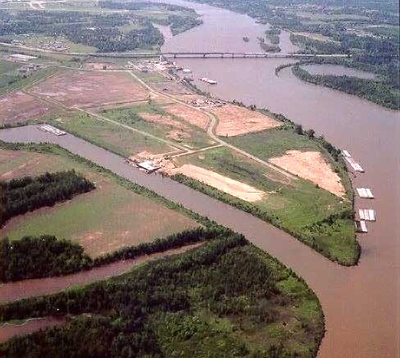 The Little Rock Port Authority (LRPA) and its stevedore partner, LSI, worked 39 barges and more than 58,000 net tons of cargo loaded or unloaded from barges.
The slackwater dock handled 30 barges; nine were worked at the main river terminal. Commodities handled included nepheline syenite, potash, triple, steel coils and wire rod coils.
The 39 barges worked are 12 more than the number worked in January of 2018 and tonnage is up over January 2018 by 17,000 tons. February 2019 is expected to exceed February 2018 as well. The Port of Little Rock's steel coil activity is elevated, and LSI expects to work a good mix of commodities.
January 2019 saw a huge increase in the number of rail cars handled by the Little Rock Port Railroad as compared to the same time period in 2018. Novus, Hormel, along with LSI and NLR Energy Partners all had good cars counts for the month. Welspun was the biggest rail user for January, with 474 total cars handled. That number was just a little more than half of the grand total of 919 cars that were switched and invoiced. This is an example of the increase in business that all of our rail customers have experienced over the past few months. Miscellaneous switching continues to increase with a total of 143 cars switched in January.