Intellian, HGS Offer 'Smart Ships' SatCom Package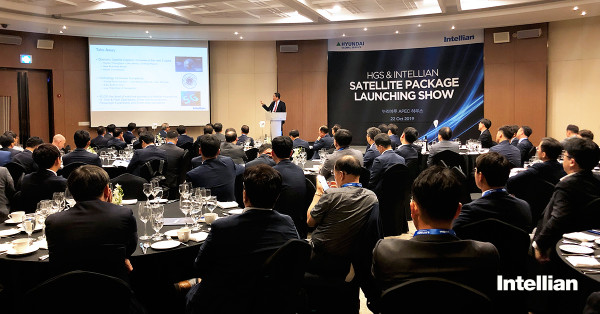 Intellian launched a satcom package for smart ships with marine engineering and service provider Hyundai Global Service (HGS), a subsidiary of Hyundai Heavy Industries (HHI) group.
The package integrates satellite communications with HHI's existing smart ship solution. It was launched at an event entitled 'HGS & Intellian Satellite Package Launching Show' at Nurimaru APEC House in Busan, Korea on October 22 – the first day of Kormarine.
The new package will provide HGS with a standardized smart ship package to supply for newly-built HHI ships, while Intellian will secure new customers. Moreover, as it offers internet provision right from the sea trial.