Heroic Titanic Engineer's Memorial Restored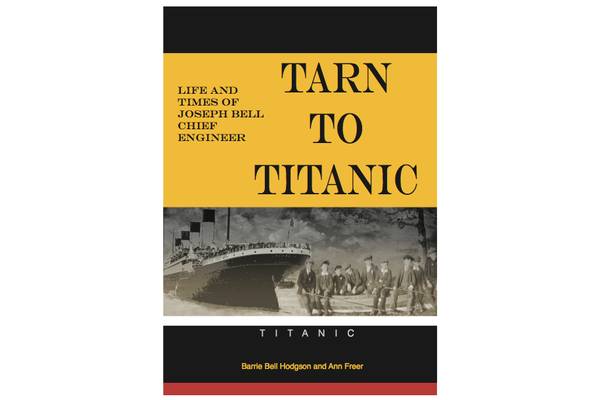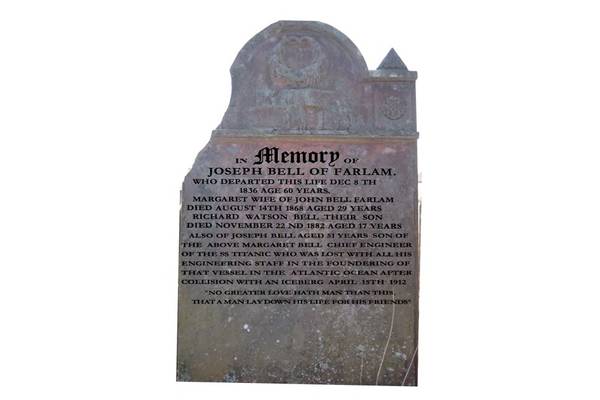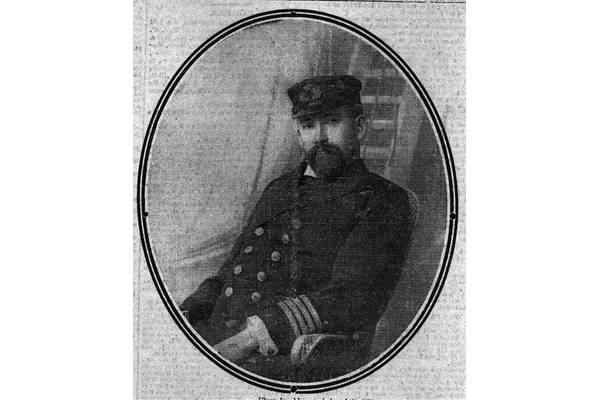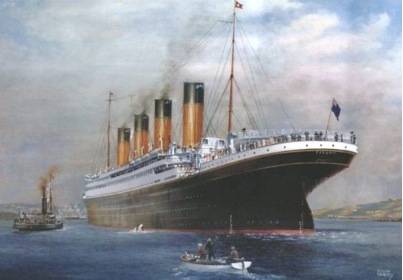 Joseph Bell, the Chief Engineer aboard RMS Titanic, is considered national hero for his actions in the ship's engine room as she met her fate on April 15, 1912. In acts of fearless self sacrifice, Bell, along with his fellow engineers, courageously fought to maintain the ship's power systems, even when they learned all was lost. Though most of these men died, firsthand accounts revealed their bravery helped to save many lives.

An appeal was launched in April 2013 to raise funds to conserve the memorial to Bell and his fellow engineers in Bell's hometown, Farlam, Cumbria. Individual donations, grant aid, company donations and income from the sale of Tarn to Titanic, the illustrated biography of Joseph Bell, enabled the conservation work to be undertaken and completed, with a commemoration service to be held at the gravestone memorial on Saturday, April 26 at 2 p.m.

The restoration work included re-lettering the memorial stone by stonemason Bob Wellington of Abbey Stonecraft. The memorial has also been cleaned and sealed for future generations with a newly established access footpath to the memorial in the Old Graveyard, at St Thomas a Becket Church, signposted with an acrylic encrypted QR plate linking to further information about Joseph Bell. A new engraved memorial plaque has also been sited at the entrance to the Old Graveyard.

Tarn to Titanic, the biography of Joseph Bell by Barrie Bell Hodgson and Ann Freer, is available in print and ebook format from josephbellengineer.wordpress.com.


All images courtesy josephbellengineer.wordpress.com.