Hans F. Muhlert, P.Eng. Awarded SNAME Fellow Status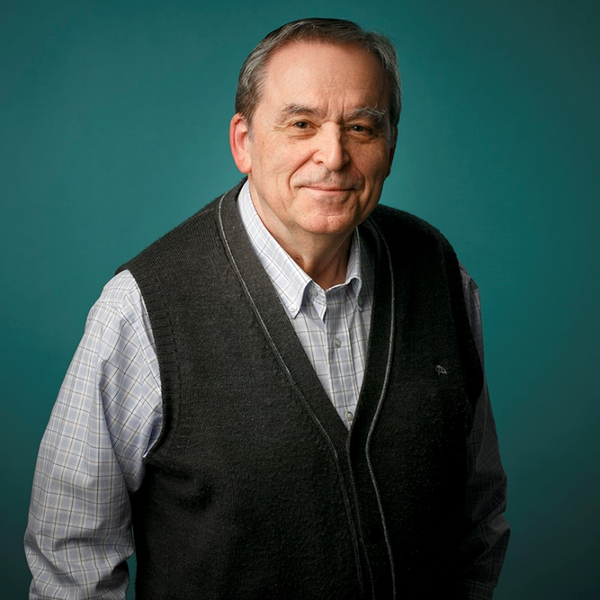 In March 2020 the Society of Naval Architects and Marine Engineers (SNAME) announced the awarding of the status of Fellow to Hans Muhlert of Robert Allan Ltd.
This significant distinction is: "Accorded exclusively to individuals who have made outstanding personal contributions to naval architecture, marine or ocean engineering, or allied disciplines through significant achievements in design, research, production, operation, education, or associated management."
Hans Muhlert has been a faithful and highly dedicated senior staff member of Robert Allan Ltd. for 50 years. Since joining Robert Allan Ltd. under the late R.F. Allan in 1970, Hans' invaluable contributions have been well-recognized and highly appreciated within the company but in keeping with Hans' modest nature have not been widely acknowledged outside the office. However, the notable international success of Robert Allan Ltd. in the past 30+ years simply could not have been possible without Hans' dedication to the company and to the objective of always doing the best work possible. Since 1981, he has been largely responsible for directing all major naval architecture work within the organization. As we enter into 2020, the 90th year of continuous business of Robert Allan Ltd., an internationally recognized firm of naval architects in the field of specialized commercial working vessel design, it is fitting that Hans' contributions receive this long overdue recognition.
Hans has a B.Sc. in Engineering (Naval Architecture and Marine Engineering) from the University of Michigan (1968). He is a Registered Professional Engineer in British Columbia and now a Fellow of SNAME. In his five decades of work with Robert Allan Ltd. Hans has served progressively in many capacities. For the majority of those years (1981-2008), he has been the individual responsible for directing the majority of naval architectural work output within our office, encompassing the design of many hundreds of diverse vessels, from small RHIB's to large ocean-going ferries and bulk carriers.
Few have a career as a naval architect which spans 50 years. Even fewer spend that entire time in the service of a single company. This puts Hans Muhlert in extremely rare company in our profession. He deserves to be recognized for the enormity of his contribution to the industry and to Robert Allan Ltd. in particular. Without his design expertise and unwavering diligence in ensuring that all our work has been of the highest quality, the success of our company would not have been possible.