Grant Funding for GT Green's AirWing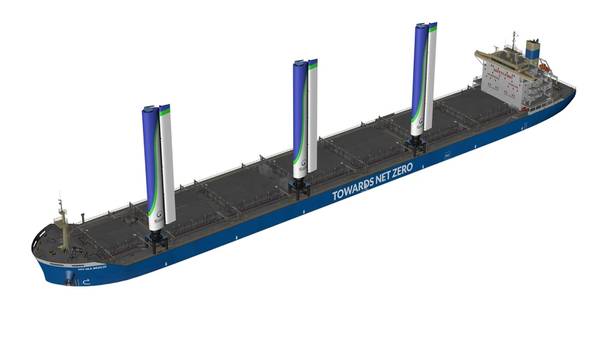 Based in the UK, GT Green Technologies said it secured grant funding from its Department of Transport following this year's Clean Maritime Demonstration Competition Round 2 (CDMC2) for the company's proprietary AirWing propulsion solution, currently in development. Patent-pending, AirWing is designed to help ships reduce emission while retaining a compact size and low-profile stowage functionality to ensure uninhibited loading and unloading of vessel cargo.
Available as either a retrofit or newbuild option, AirWing aims to mazimize thrust output to produce between 10% - 30% fuel savings for retrofits and even greater savings for newbuilds.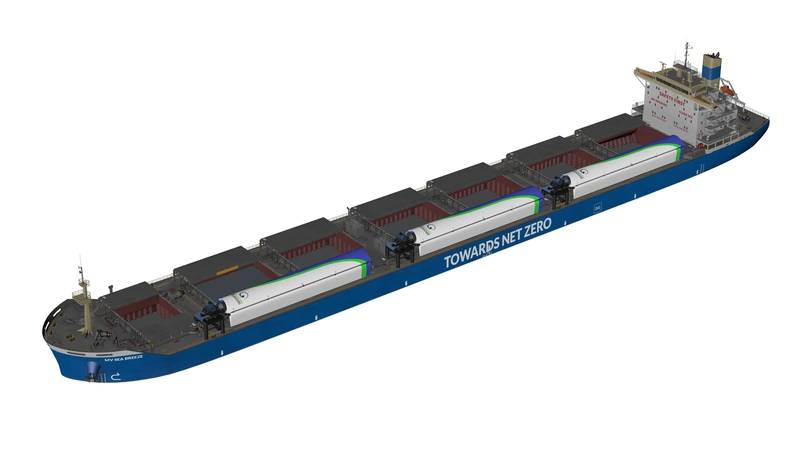 Three AirWing systems fitted to a 225m bulk carrier. Image courtesy GT Green Technologies