Germany's HHLA, China's Cosco Close on Hamburg Port Deal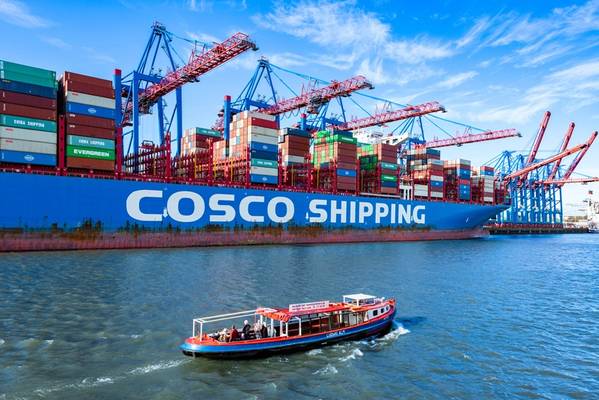 German logistics firm HHLA and Cosco are close to finalizing an agreement for the Chinese shipping giant to take a stake in a terminal at Hamburg's port, HHLA said on Friday.
"We can confirm that... it has been possible to agree on concrete conditions for CSPL's (Cosco Shipping Ports Ltd) participation in HHLA Container Terminal Tollerort GmbH," HHLA said in a statement.
It said HHLA and Cosco were still in talks to clarify final details and aimed to finalize the deal soon.
The German cabinet in October gave its approval for Cosco to buy the terminal in Germany's largest port in a decision pushed through by Chancellor Olaf Scholz that triggered unprecedented protest within the governing coalition.
(Reuters)