US Funds Port Digitalization in Honduras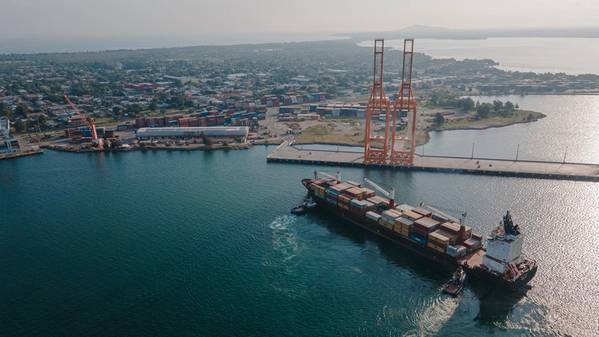 The United States is providing funds to help Honduras digitalize its two largest ports, Puerto Cortés and Puerto San Lorenzo.
The U.S. Trade and Development Agency (USTDA) said it has awarded a technical assistance grant to the Honduran Maritime Chamber of Commerce for the project, which aims to optimize traffic flow and improve the efficiency of the ports. The Honduran Maritime Chamber of Commerce selected New Jersey-based HudsonAnalytix to perform the technical assistance.
Puerto Cortés and Puerto San Lorenzo currently rely on paper-based transactions. Transition to digital solution will increase the efficiency of their operations and reduce the cost of maritime services. USTDA's grant will fund a roadmap to help the ports transition toward the use of digital technologies to improve their efficiency, throughput, safety, and cybersecurity.
Gerardo Guzman, President of the Maritime Chamber of Commerce, said, "With USTDA's support for this technical assistance, the Honduran ports sector will be able to continue to modernize and digitalize, supporting the country's maritime trade and enabling the ports to reach new levels of efficiency, throughput, and resilience."
"USTDA is dedicated to partnering with Honduras as it seeks to optimize the efficiency of its ports sector," said Enoh T. Ebong, USTDA's Director. "Digitalization will help its ports meet their high growth potential and have a transformational impact on the sector. U.S. companies offer many of the cutting-edge technologies that can help make this happen."
The USTDA helps companies create U.S. jobs through the export of U.S. goods and services for priority infrastructure projects in emerging economies.