Florida's seaports and industry partners are investing in innovations to be more efficient and effective, including the implementation of environmentally friendly, less costly, domestically-produced natural gas as an alternative fuel, a recent report outlined.
"Florida ports are leading the way in moving to cleaner, alternative energy sources, bringing tremendous environmental benefits to our transportation systems and our communities," said Dr. Julia Nesheiwat, Florida's Chief Resilience Officer under Gov. Ron DeSantis.
As more stringent air quality regulations for port operations and maritime vessels are implemented across the world, there is increased demand for alternative fuels in the national and global transportation industry, according to the Alternative Fuels Study published by by the Florida Ports Council and the Florida Natural Gas Association.
"The rapid expansion of the natural gas industry and the alternative fuel market provides an exciting opportunity for Florida seaports to expand their use of natural gas, creating economic and environmental benefits for the state," said Doug Wheeler, Florida Ports Council President and CEO. "Our ports are in a unique position to capitalize on their economic strength and are on the leading edge nationally of LNG for cargo and cruise vessels. We must ensure that Florida has the infrastructure and business climate to promote the economic and environmental benefits from these alternative fuels."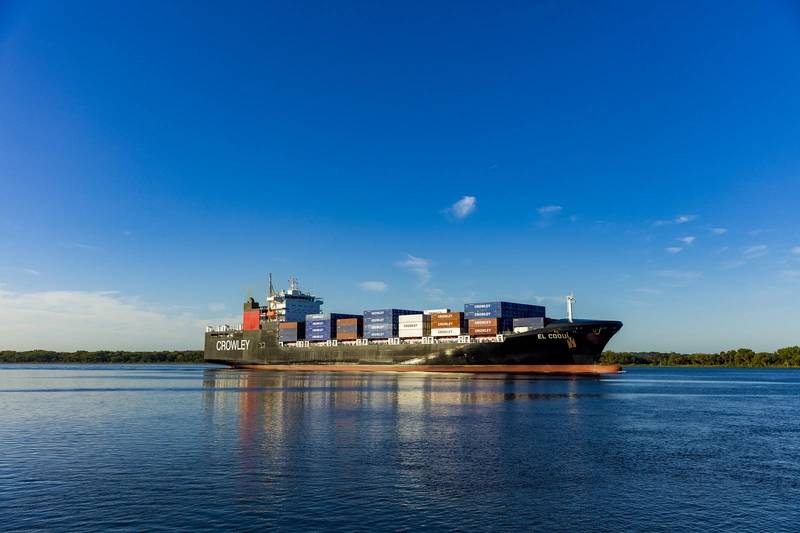 (Photo: JAXPORT)

In shipping and rail industries, liquefied natural gas (LNG) has proven to be the most cost effective and beneficial alternative fuel source. In fleet and cargo handling operations, compressed natural gas (CNG) and LNG are both reliable alternatives, subject to the particular application and task.
Dale Calhoun, Executive Director, Florida Natural Gas Association, said, "Our ports are implementing the use of alternative fuels, including natural gas, which benefits both our environment and our local economies."
Florida's 15 ports, which support more than 900,000 jobs across the state, and have a total economic impact of more than $117 billion, are on the leading edge of alternative fuel utilization nationally.
Florida seaports have continued the development and deployment of alternative fuels for cargo and cruise vessels. JAXPORT, for example, has the largest LNG bunkering operation at a U.S. port, which includes JAX LNG and Eagle LNG facilities with the capability to serve not only the domestic fleet but larger international vessels as well.
"With more than a billion dollars in LNG investments in Jacksonville alone, there is no doubt that Florida is the state for LNG, as both a fuel and a cargo type," said JAXPORT CEO Eric Green. "The opportunity is just beginning and it's an exciting time for our industry and our community."
Other ports around the state including PortMiami, Port Tampa Bay and Port Canaveral that are capable of handling ISO containers without modification are also poised to receive LNG delivered by truck or rail, which can then be loaded onto container ships or roll-on/roll-off oceangoing carriers for export.
And according to the Cruise Ship Order Book, 26 new LNG powered cruise ships are to be built and delivered between 2020-2026. As cruise vessels shift toward alternative power sources, Florida's cruise ports such as PortMiami, Port Everglades, and the Port of Palm Beach will invest in infrastructure to accommodate this new type of vessel. Harvey Gulf International Marine will soon take delivery of an LNG bunkering barge to provide fuel to the first fully liquefied natural gas-powered cruise ship in North America, Carnival Cruise Line's Mardi Gras, homeported at Port Canaveral.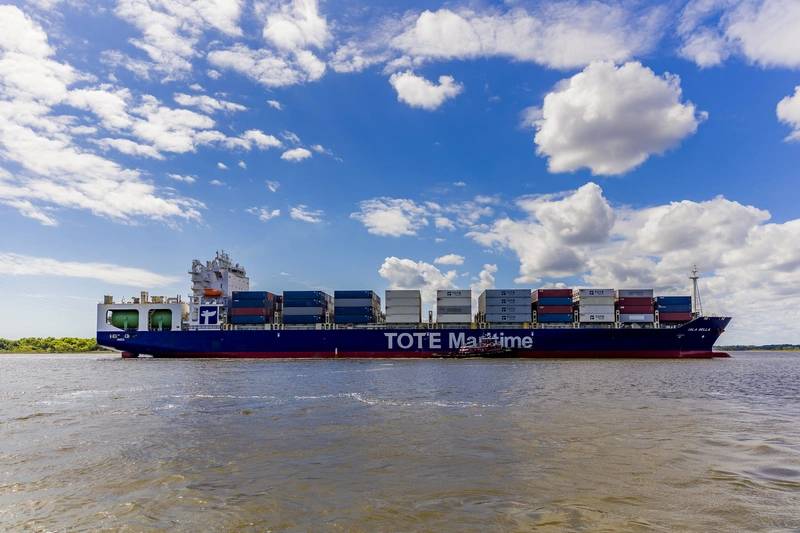 (Photo: JAXPORT)