MOL Drill Tests Disaster Response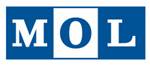 MOL Table Top Drill Tests Response to Possible Product Tanker Collision, Fire in Tokyo Bay.

Mitsui O.S.K. Lines, Ltd. (MOL, President: Koichi Muto) announced the completion of a table top drill based on a scenario in which the MOL Group-managed petroleum product tanker Raysut collided with another merchant vessel in Tokyo Bay, resulting in explosions and a fire on board. The three-hour drill, from 1pm (local time) to 4pm on Friday, 14 October, involved the Raysut as well as the 3rd Regional Coast Guard Headquarters and other organisations. It was aimed at further strengthening MOL's emergency response structure based on the MOL Group Corporate Principles — protecting the environment by maintaining strict, safe operation and navigation standards.
The exercise also was designed to confirm the necessary response procedures and smooth, precise communication so critical in case of a large-scale marine incident near the coast of Japan. Main participants included:

The 3rd Regional Coast Guard Headquarters
Maritime Disaster Prevention Centre
MOL executives and relevant divisions organising the Emergency Control Headquarters
Ship management company MOL Tankship Management (Asia) Pte. Ltd. (Singapore)

In the drill scenario, the Raysut, under way in Tokyo Bay (off Yokohama), had collided with a coastal containership, which was also under way. The drill was conducted based on the assumption that there had been explosions in the Raysut's pump room and cargo tank, and fire had occurred after the collision. It started with an initial incident report from the product tanker. MOL immediately reported to the 3rd Regional Coast Guard Headquarters and organised an Emergency Control Headquarters, confirmed first-response tasks and procedures, such as information gathering and communication among concerned parties, initiating countermeasures for the fire (requesting firefighting operations from the Maritime Disaster Prevention Centre), and holding a media response drill.

MOL holds biannual table top drills. The company continues to sharpen its group-wide emergency response readiness procedures by sharing know-how accumulated in these training sessions throughout the MOL Group fleet.


• Mitsui O.S.K Lines Ltd. • MOL Group • Tokyo Bay