Dead Whale Found in Port of Antwerp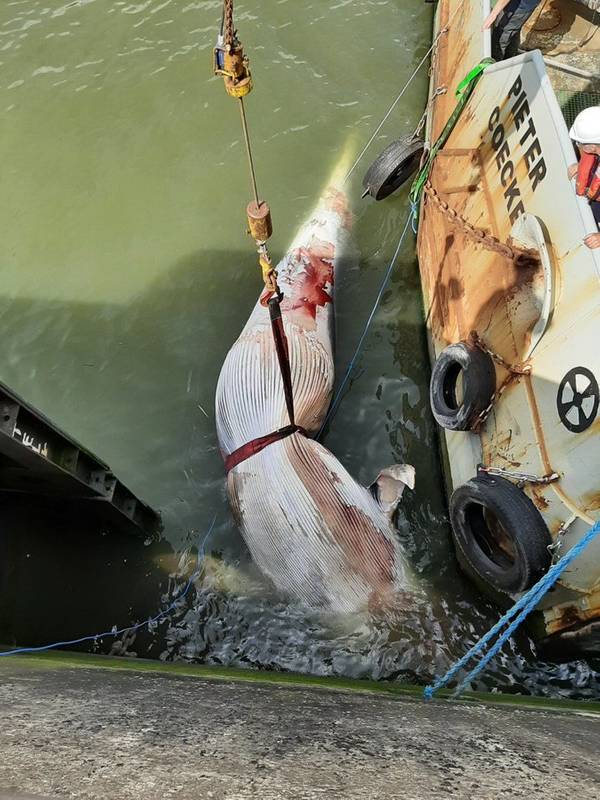 A whale carcass was discovered on Tuesday in Belgium's Port of Antwerp.
Responders are working to remove the 7- to 10-meter long whale from the water after it was found near DP World's container terminal. The port said whale deaths in the area are rare.
Follownig a failed attempt to get the animal ashore using an AMT vessel and crane, the port is now using Brabo, a floating derrick crane capable of lifting up to 800 tonnes.
After the whale is brought on land, the cadaver will be transported by the Royal Belgian Institute of Natural Sciences for further examination.
In incident has had no effect on shipping traffic in the port.