Container Traffic Suffers at Spain's Port of Valencia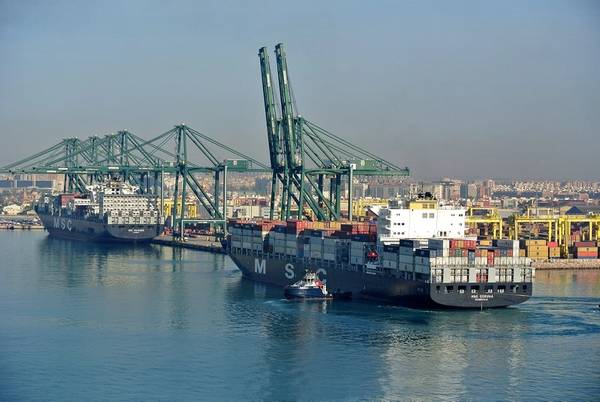 International geopolitical and economic uncertainty is weighing on container traffic at the Port of Valencia, which reported a 7.7% drop (4,336,957 TEU) for the first 10 months of 2022.
According to data from the Statistical Bulletin of the Port Authority of Valencia (PAV), the total traffic of goods up to the month of October was over 67.72 million tonnes, which represents a decrease of 4.5% compared with the same period the previous year. Of these, 48.4 million correspond to containerized goods which marks a fall of 9.9%, another 12.5 million correspond to non-containerized goods, a similar figure to the 2021 financial year. Liquid bulks reached 4.86 million tonnes with a growth of 61.3%, while solid bulks reached 1.96 million and an increase of 14.5%.
The biggest fall is in full transit containers, 292,434 fewer than the previous year—a 14% decline. Full containers for loading (export) are also suffering, falling by 7.1%. Unloaded containers (import) continue to record positive figures with a 6.2% growth. Empty containers are down by 4.7% and transit containers by 20.80% (71,943 units less).
The cargo losses are not unique to Valencia, the fifth busiest seaport in Europe and the busiest port in the Mediterranean. Similar circumstances are being observed in the first three European ports. Up to September, container traffic in the port of Antwerp fell by -5%, in Rotterdam by -4.4% and in Hamburg by -2.4%.