Cargo Load Matching via Emerge Marketplace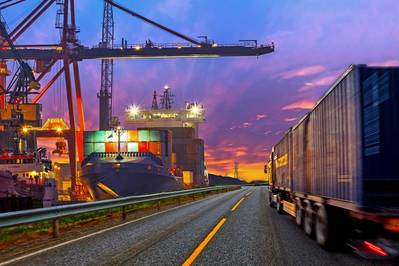 Kuebix and Emerge have added Emerge Marketplace to Kuebix Community Load Match. Now Kuebix users can get additional truckload capacity through Emerge's massive carrier marketplace.
With Kuebix TMS, shippers can access all their contracted rates and the truckload spot market, all in one easy-to-use system.
Kuebix TMS is an Enterprise-class transportation management system (TMS) for the masses that supports all modes of shipping. In addition to core functionality like rating, booking, tracking and analytics, the TMS acts as a supply chain operating system that delivers new value-added services to the community. Shippers can access the Emerge Private Freight Marketplace (PFM) to solve their capacity crunch problems by finding additional truckload assets at attractive market rates and service levels.
When a shipper is in need of additional truckload capacity or looking for more rate options, they can post their shipment to Community Load Match and begin receiving spot quotes. Through this new partnership, Emerge's extensive broker and direct carrier asset connections are now accessible so that users can easily have their freight digitally matched with available assets. Customers gain access to this capacity without having to onboard each individual carrier and manage separate invoicing. All of this is handled as a one-stop-shop through Emerge and Kuebix.
This new partnership increases transparency between contracted rates and the truckload spot market all in one easy to use system. Emerge handles all settlements and claims and does not require the Kuebix user to onboard new carriers when an Emerge rate is booked through Community Load Match. Shippers can now leverage more available truckload capacity without needing to pick up the phone or visit dozens of carrier websites, helping to reduce their overall freight spend.