Brad L. Berman Joins Holland and Knight as Partner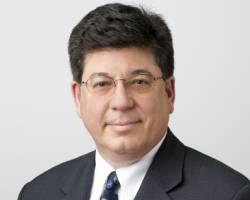 New York City – April 29, 2011 – Holland & Knight is pleased to announce that Brad L. Berman has joined the firm as Partner in the firm's New York City office.

Prior to joining Holland & Knight, Berman served as Executive Director of the Liberian International Ship & Corporate Registry (LISCR), the world's second largest ship registry and 60+ year old corporate registry, where he oversaw all aspects of the Liberian corporate and shipping program, including corporate and other entity formation, and ship registration and mortgaging. With LISCR from 1999, Berman was previously General Counsel and then President of LISCR. At Holland & Knight, Berman will be a member of both the Structured Finance and Maritime Practice Groups.

John Pritchard and Jim Hohenstein, Practice Group Leaders of Holland & Knight's Structured Finance Practice and Maritime Practice respectively, stated, "Brad is an exceptionally knowledgeable attorney and we are delighted to have his broad, in-depth industry experience and expertise at Holland & Knight. Brad brings tremendous talent and background to both the structured finance and the maritime groups and as a result, we shall be well positioned to expand our services offered to international and maritime clients."

"Holland & Knight's full service strengths as a leading 1000 attorney law firm will provide the perfect platform for me to assist clients in all areas of their business needs. My comfort in knowing the firm's fine reputation in the areas of commercial and securities law, maritime law, private wealth management, and real estate will permit me to concentrate my efforts on providing full service to the international business world, both in the maritime industry and beyond," said Berman. "I am excited to be able to return to the full time practice of law. My years at LISCR have given me a unique background and perspective on the maritime industry, and I am grateful to LISCR and Yoram Cohen for that," added Berman.

Yoram Cohen, CEO of the Liberian International Ship & Corporate Registry commented, "With his exceptional knowledge and experience, Brad's appointment to LISCR's founding executive team was a natural choice. Brad's leadership and personal efforts have contributed greatly to LISCR's success which has resulted in doubling the size of the Liberian Registry since January 1, 2000. We continue to admire Brad, are grateful for all that he has done and we wish him nothing but the best in his future endeavors with Holland & Knight."

"As past President of the Connecticut Maritime Association and past chair of the Admiralty Committee of Bar of the City of New York, current Chair of Intertanko's Associate Member Committee, and a Director for the New York Maritime Inc. (NYMAR), Brad has shown a strong commitment to the maritime industry, a key component of our firm's practice. He will be an excellent addition to our team," said Bill Honan, a partner in the firm's Maritime practice and Executive Partner of the New York office of Holland & Knight.

Berman is a member of the NY, CT and FLA Bar Associations and received his B.B.A from George Washington University, his J.D. from New York Law School and his MBA from the City University of N.Y., Baruch College.

Berman is one of several attorneys Holland & Knight plans to add to the New York office in 2011, and he follows the recent addition of partners, Michael Hess, John Dadakis, Fred Bass, and Steve Humes.

Source: Holland & Knight LLP