Australia Sentences Mexican Drug Importer to 22 Years in Jail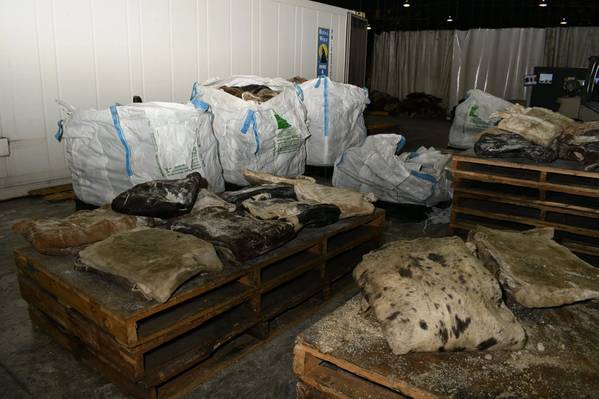 A Mexican national has been jailed for 22 years for his role in an attempt to import more than 600kgs of methamphetamine into Australia, concealed in rotting, raw cow hides.
In 2019, Australian authorities seized the 668kgs of crystal methamphetamine hidden inside raw animal skins, stopping more than 6,668,000 million individual street deals.
The seizure was the largest onshore seizure of methamphetamine originating from Mexico at the time.
A joint Australian Federal Police (AFP) and Australian Border Force (ABF) operation began after a shipping container, declared as containing "Salty Bovine Skin Cuero Verde Salado De Bovino", arrived into Melbourne from Mexico.
A Mexican national, now 45, was identified as an alleged member of an organised criminal syndicate and arrested in August 2019. On May 5, 2023, he was sentenced to 22 years' imprisonment with a non-parole period of 15 years.
AFP Detective Superintendent Anthony Hall said: "Hiding drugs in untreated cow hides presented a significant biological hazard for AFP officers extracting the methamphetamine. It also demonstrates the unsafe, disgusting journey drugs can often take on their way to a consumer."