Gabrielle Wells
Senior at Maine Maritime Academy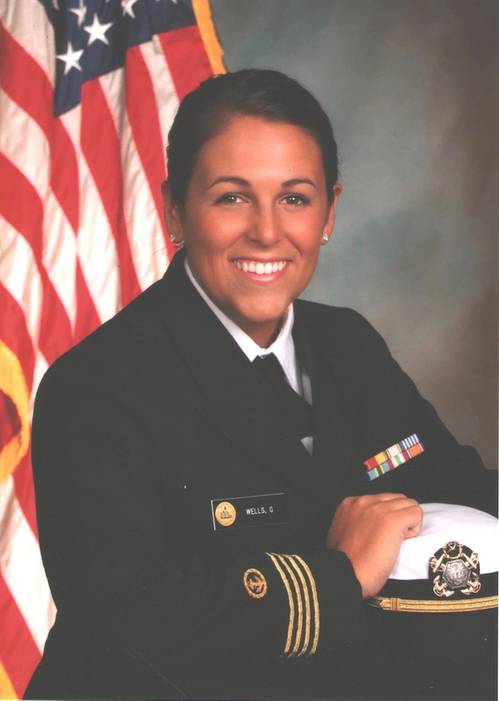 MarPro's Future Leader Series
Maritime Professional's newest feature – both here online and within the pages of our quarterly print magazine – involves highlighting the profiles of today's maritime academy cadets and maritime studies students from around the country. These cadets and students represent a large subset of the future professionals who will one day provide the leadership, innovation and technical expertise for the greater waterfront – here and abroad. We'll do this in sequence, working with those schools that choose to participate.

In a nutshell, the profiles will let readers and employers know who is coming up; it lets the students themselves shine a bit and gives the academies a chance to showcase their best and brightest. The profiles center around five questions for each student – we call it "five questions in five minutes."

Our next featured cadet is showcased below:
Gabrielle Wells
Maine Maritime Academy – Cadet Chief Mate / Woman's Cross Country CaptainMajor: Marine Transportation Operations / license track cadet
Why this school?
Maine Maritime Academy is located close to my hometown of Kittery, Maine, but also because of the hands-on education that they offer really struck a chord with me. Whether aboard the Training Ship state of Maine, Schooner Bowdoin or cadet shipping aboard a commercial vessel, students are always utilizing practical skills, knowledge, and training to prepare for a successful career. Maine Maritime also jumped out to me as an interesting school due to their unique career opportunities and outstanding job-placement rate. Growing up around the ocean and boating my entire life, I felt like attending MMA was an opportunity to skip the typical desk job and enjoy working out on the ocean. 

What keeps you here?
As a senior at Maine Maritime I can say the school's ability to supply us with as many resources as possible is the largest benefit in attending.  MMA allows students to be diverse and successful in their future careers. The best part is being able to work with other cadets in a learning environment, working together to reach a common goal. I learn the most from experience and that is what MMA gives you.
 
What is your major and what career do you intend to pursue?

I am a senior in the Marine Transportation Operations program. After graduation I hope to sail on tankers as an unlimited license 3rd Mate.

What one thing should prospective employers know about you?
I would like a prospective employer to know that I am extremely tenacious; I pursue every task at hand safely, but with the same astuteness and resolve regardless of the assignment.

Tell us about your at sea training or internships – who did you work for or sail with?
During my time at MMA we utilized the Training Ship state of Maine during the summer months of our freshman and junior year. Freshman year we are considered deck and engine and learn about all aspects of the ship. My sophomore year I worked as a cadet for U.S. Shipping on the tanker M/V Houston for 90 days carrying crude oil. During this time I obtained my Tankerman's PIC and completed a cadet-shipping project that contained celestial navigation, system drawings, log books and navigation rules. I learned valuable knowledge about safety, tanker operations and navigation. Cadet shipping allowed me to use my knowledge and skills and strengthen them with real work experience. This experience was very valuable and I thoroughly enjoyed working for US Shipping. My junior summer, I sailed on the T/S State of Maine, I was selected to be the cadet Chief Mate. We sailed to Charlestown, South Carolina then crossed the Atlantic to Cadiz, Spain. This cruise included standing navigational watches, maintenance, celestial navigation and shipboard operations.