Alexander Dzinbal
Student, Webb Institute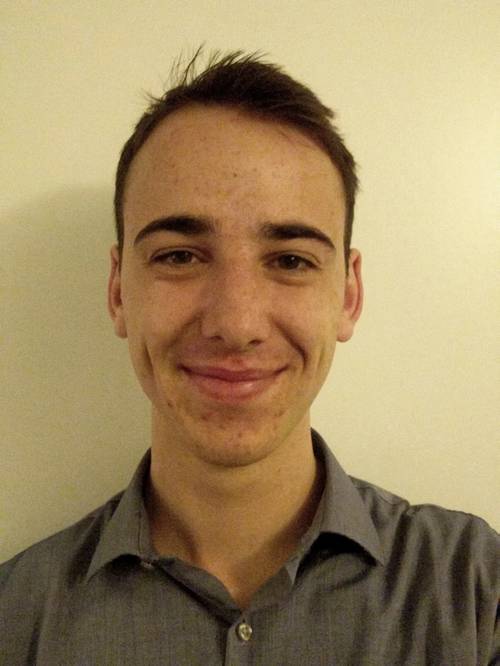 MarPro's Future Leader Series
Alexander Dzinbal
Webb InstituteGraduation Year: 2017Major: Naval Architecture and Marine Engineering
Why this school?
I grew up sailing in the Pacific Northwest, and fell in love with boats and the water at a young age. I've always enjoyed math and science, the idea of creating something new, and engineering, fascinated me. My mother actually found Webb Institute my freshman year of high school after I told her I wanted to design boats. I visited a few other schools with competing Naval Architecture/Marine Engineering programs and was really impressed with everything Webb had to offer. 
What keeps you here?
The extremely supportive and non-competitive atmosphere of Webb is incredible. Double majoring in two very intense engineering degrees would be nearly impossible without the innately collaborative nature of the class and the school as a whole. Because we all take classes together, we all work on the same projects and homework at roughly the same time, and we all help each when we need it. Everyone is naturally inclined towards different subjects and disciplines and by working together the entire class benefits. Making it through a semester is always a team effort. You hear about other prestigious engineering colleges and the inter-student relationships seem almost hostile. They're constantly competing with everyone else in the program for the best classes, the best opportunities, and the best rankings. That simply doesn't occur at Webb. There's a joke we lifted from medical school – "do you know what they call the person who graduated last in their class at Webb? A Webbie." And chances are that person is still in the top 25 of their class. That's better than most other engineering grads can say.
What is your major and what career do you intend to pursue?
I am double majoring in Naval Architecture and Marine Engineering, which is the field I plan on following. I would like to focus on overall ship efficiency and environmental regulation compliance when I graduate, with a focus on research and development. Environmental regulations are not going away, nor should they, and neither will shipping—it is the most environmentally friendly way to move goods and cargo. The need for improved efficiency in the maritime industry is always growing and will likely never cease. Improvements in design in both the Marine Engineering and the Naval Architecture side will have to be made, and I would like to get my name on a few of them.
What one thing should prospective employers know about you?
Webb's curriculum and style of teaching means that by the time I graduate I will be able to do almost every job in an engineering office. As a whole, Webbies are extremely versatile and can easily adapt to the changing needs of a modern design firm. I can work very well under high stress and impending deadlines without the quality of the project being impacted. If this sounds like a good sales pitch for myself, please hire me.
Tell us about your at sea training or internships – who did you work for or sail with?
I have been through three internships thus far. During my freshman year I went down to middle-of-nowhere Louisiana, where I worked in the Metal Shark fabrication yard, learning first-hand about everything from pipe bending to military grade electrical work to yard management to how incredibly delicious Cajun food is. The winter of my sophomore year was spent on the Matson Lines containership, Mahimahi, sailing between Oakland, Long Beach and Honolulu. I spent half my time in the engine room assisting the first and second engineer, and half on deck with the chief mate. This winter I spent in the lovely San Francisco Bay area at Herbert Engineering Corp. I assisted with validation of a proprietary hydrostatics program and helped with their work for the Jeremiah O'Brien, one of the last remaining Liberty Ships. The excellent thing about internships at Webb—aside from missing the New York winters— is the progression we go through. Before any of us work in an actual firm, we have spent time both building and operating commercial ships; thus, we have a perspective that few other graduates have before they enter the work force.