Alex Baird
Graduate, California State University Maritime Academy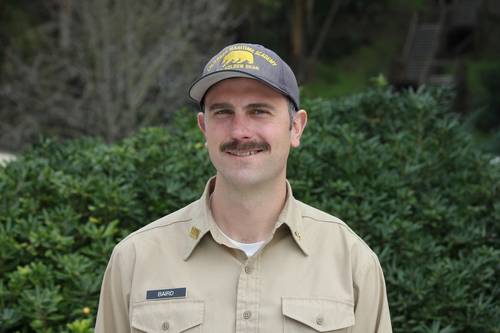 MarPro's Future Leader Series
Alex Baird
California State University Maritime AcademyMajor: Marine Transportation / license track cadet
*Baird graduated this month.
Why this school?
I chose this school because I knew I wanted to be a professional mariner, and a maritime academy was the fastest and most thorough way to get a license. I had considered Massachusetts Maritime Academy, since I was stationed in Boston with the Coast Guard and had friends in the area, but I chose Cal Maritime because, as a California resident, it would be much less expensive, and I have relatives in the area that I hadn't seen much of recently.
What keeps you here?
What keeps me here is that I need to finish so I can get that license and go work. I've also made a lot of friends and contacts during my time here that I know will benefit me throughout my career. And of course there's the "I finish what I start" aspect as well.
What is your major and what career do you intend to pursue?
My major is Marine Engineering Technology, and I intend to sail on my license for the rest of my working life. My plan is to get work through one of the unions, but a federal job with NOAA or the Army Corps of Engineers wouldn't be bad either.
What one thing should perspective employers know about you? 
One thing prospective employers should know about me is that I can work with anyone. One of the instructors here is fond of telling us "Don't sweat the machinery. Working with machinery is easy. It's working with people that's hard." I've found that to be largely true, but I've also developed an ability to get along with just about any personality type.
Tell us about your sea training/internships – who did you work for or sail with?
In addition to the two cruises on the Training Ship Golden Bear, I spent 66 days at sea on the Factory Trawler Ocean Rover, part of American Seafoods' fleet. We were off the coast of Oregon for three weeks, fishing for Hake, before heading north to the Bering Sea at the start of Pollock season. It was an interesting experience. The days were long (12 hours on, 12 hours off), but the crew made it enjoyable. People come from literally around the world to work on these fishing boats. The electrician lives in Senegal when he's not sailing, two of my roommates were from southern Mexico, the cook was from Cambodia, and the oiler that I worked with every day normally lives in St. Petersburg, Russia. In terms of engineering experience, it was a little on the light side, but it definitely gave me ample opportunities to hone my people skills on a truly diverse group.