Zaitoun Green Shipping Forms Consortium for New Maritime Model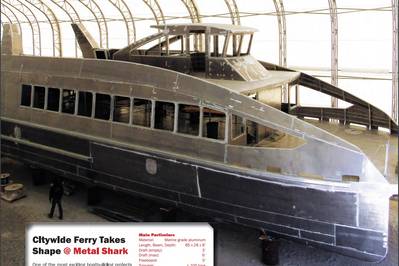 Dubai based Zaitoun Green Shipping has initiated, together with world leading companies in smart technology and solutions, a consortium to collaborate on radically improving performance of container ships and forming a new business model for this market.

The consortium consists of the top international industry key players such as MacGregor, Mitsubishi Heavy Industries Marine Machinery & Equipment, Wärtsilä, Winterthur Gas & Diesel Ltd, Gaztransport & Technigaz (GTT), WIN GD, CargoTech and Carinafour.

Global container shipping business is suffering from weak economic and ecological performance. One of the main reasons for this is that the expertise is fragmented into networks and the industry's general operating models hinder utilization of best practices in newbuilding projects and designing of new containerships.

The ecological footprint of shipping industry as a whole is substantial and International Maritime Organization (IMO) and many local authorities have enforced several new rules and regulations in last years to restrict emissions. At the same time the investments are mostly driven by capital expenditure rather than considering ship operations and earning capability over lifecycle.

The majority of shipping lines are delivering results that are mediocre, at best. The systems on board are not used correctly leaving value in use uncaptured and many processes are outdated.

The industry has come to a point where it must change and adopt new technologies, processes and operating models in order to cope with both commercial and ecological challenges. Since Zaitoun Green Shipping's mission is to protect the marine environment and drive business growth with innovative and smart approaches, the new consortium is committed to drive for new business models that will lower the investment risk and ensure ecological and profitable operations.

Eng.Mohammed Zaitoun, President and CEO of Zaitoun Green Shipping explained, "I have witnessed the current industry problems wheras mainly cargo owners are tied to existing ecosystem. That'swhy I thought about developing a consortium of the main industry key players which will promote efficiency by taking a whole-ship approach and working forward to producing the most economical and environmental friendly vessels."

Zaitoun has successfully formed the consortium with of winning team of the most innovative professionals and pioneers who will collaborate to shape the industry with innovation. He added, "This innovative culture driven from the consortium, together with a constant emphasis on safety, diversity, and high ethical standards, attracts skilled and committed people and creates the basis for a high performing consortium. The implementation of operational excellence ensures that our approach is easy to do business with, and drives increased productivity and efficiency throughout the lifecycle."

Zaitoun concluded, "Collaboration and sharing is the future. We welcome all the interested parties worldwide to work with us through our collaborative consortium seeking together for a smarter and greener shipping future. One of our main goals is to establish a competitive fleet of efficient and economical vessels that will ensure better profitability."



• Mitsubishi Heavy Industries • smart technology • Winterthur Gas & Diesel Ltd.