New York Shipping Conference Adds Speakers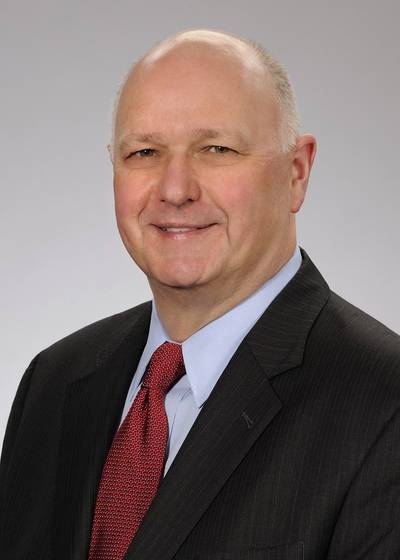 Examining areas of change and growth in shipping is the focus of the 20th annual Hellenic-American and Norwegian-American Chambers of Commerce conference, often called the New York Shipping Conference. Entitled "Today's Vision- Tomorrow's Reality", the conference will present a Macro Shipping and Economic Overview, a look at Shipping 2020, the challenges of balancing safety, regulatory compliance and costs, the current outlook and sources of dry bulk demand and supply, sourcing ship finance, and the commercial impacts of decisions regarding trade routes, chartering and futures. There will also be a panel featuring members of shipping families. The event will be held on Tuesday, February 4 at the Waldorf-Astoria starting at 0815 with conference registration and continental breakfast.

Conference moderators include Brett Esber of Blank Rome LLP; Oivind Lorentzen III of SEACOR Holdings, Inc.; Lawrence Rutkowski of Seward & Kissel, LLP; and Ole Chr. Schroder of Scorpio Group.

Featured speakers include Robert Bugbee of Scorpio Tankers Inc.; Themistoklis (Themos) Fiotakis of Goldman, Sachs and Company; Peter and Jason Klopfer of McQuilling and Navig8, respectively; Ted Petrone of Navios, Peter Kanelos of Eletson Corporation; Jeff Pribor of Jefferies; Philip and Josh Shapiro of Libery Maritime; Tor Svensen of DNV GL; James Leake of Arrow; Allen Black of Winston & Strawn; Tony Whitworth and Robert Shaw of Sea Advisors Fund, LLC; Jae Kwon of DNB Americas; Fotis Giannakoulis of Morgan Stanley; Stephanie Kassalakis-Kyles of Poten and Partners; Pierce Power of Martin, Ottaway, van Hemmen & Dolan, Inc.; Scott Borgeson of Cargometrics; and Carleen Lyden-Kluss of NAMEPA.

The New York Shipping Conference is being co-chaired by Brian Devine, a Partner in Norton Rose Fulbright's New York Office, Clay Maitland, a Managing Partner at International Registries, Inc., and Blaine Collins, Director of External Affairs at DNV GL. The Conference Co-Chairmen anticipate a dynamic discussion of how the changes in current market conditions and practices are impacting tomorrow's industry reality. "There are changes occurring today that will profoundly impact how we do business tomorrow" stated Co-Chairman Blaine Collins. "It is important for industry players to identify them, and develop strategies for leveraging these to their advantage. This presents a challenge in every aspect of our industry."

The conference will conclude at 1700 with a networking cocktail reception sponsored by Blank Rome LLP and Jacq. Pierot, Jr. & Sons.

The cost for HACC/NACC members is $695 (additional members from the same company $655) and non-members is $795. Contact for either Chamber (NACC +212 885 9737 or HACC +212 629 6380) or nacc@naccusa.org.


• Scorpio Tankers Inc. • Morgan Stanley • SEACOR Holdings Inc.