South African Ports Gear Up for e-Commerce Platform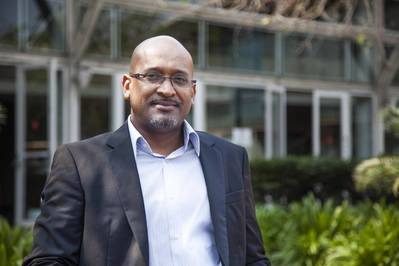 Transnet National Ports Authority (TNPA), a division of Transnet SOC Ltd, is taking another step on its journey to digitalize South Africa's ports operations into 'SMART People's Ports' through a fully integrated e-commerce platform expected to go live in April 2017.

The new Order to Cash initiative will replace TNPA's nine year old PortsOnline system which customers previously used for online submission of cargo documentation.

TNPA Chief Financial Officer and Executive Sponsor of the project, Mohammed Abdool, said: "PortsOnline had significantly reduced the manual capturing process and the time taken to conclude the online order processing cycle. The aim now is to cater for the changing needs of TNPA ports and customers by creating a better customer experience through improved visibility across various interactions with the port authority."

Abdool said a formal project team had commenced with the design of the new system and during the course of the next few months, engagements would take place with customers and other stakeholders through existing structures, business forums and customer sessions.

The new technology will provide an e-commerce platform with advanced customer relationship management and electronically enabled customer order management on a single in-memory computing platform powered by the more modern, much vaunted SAP HANA.

Customers will be able to interact with TNPA across various channels including TNPA's call centre and online. The platform also offers self-service functionality for customers, where they can log in, maintain their own profiles, place sales orders, view current credit limits and view and download invoices and statements.

Executive Sponsor: Technical and Chief Information Officer: Information Systems, Mmutle Lentle said: "Like the Integrated Port Management System (IPMS) which TNPA introduced last year, Order to Cash will see Transnet create further visibility of port processes to enable transparency and better integrated planning between all port stakeholders."

Under the R300-plus billion Transnet Market Demand Strategy TNPA is investing in various resources and technology solutions to improve the operational performance of its ports. Recent technology advances include the IPMS which automates key marine processes across TNPA ports and the roll-out of port operations centres equipped with advanced ICT systems. TNPA will also be introducing technologies for the management of port interfaces with rail, road and other trading partners in the ports eco system at a later stage.

Chief Executive Richard Vallihu said: "Global ports must embrace digital technologies and data analytics to remain competitive and to make monitoring, tracking, evaluating and optimising more efficient for both the port authority and the customer."

The benefits of the new Order to Cash system include:
Significant reduction in manual processing of orders
E-commerce platform with seamless customer interaction independent of the mode of engagement with TNPA
End to end visibility of the entire sales order and query handling processes
Provide customer specific information online and 24/7
Streamlined and optimized back-office processes across the entire value chain
Provide channel to allow the updating of various required parts for the Joint Operations Centres for planning, monitoring and reporting of the port value chain.
• e - commerce • e-commerce platform • Richard Vallihu