Rosario Ports Operating Normally Despite Strike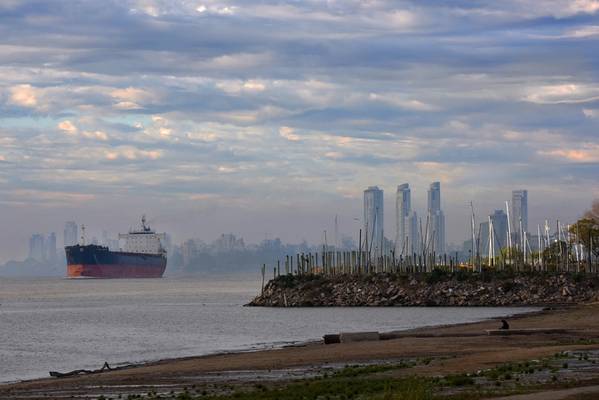 Argentina's Rosario agro-port hub terminals were operating normally on Thursday in the midst of a strike by the Urgara grain receivers union aimed at storage centers, the country's Chamber of Port and Maritime Activities (CAPyM) said.
"The ports are not affected," Guillermo Wade, manager of CAPyM, told Reuters, adding that, at most, "those who have stocks will be receiving a little less merchandise or less than the estimated, but they are very specific cases."
Grain receivers are technicians who analyze the merchandise stored in collection centers distributed throughout the country, as well as when it's loaded onto ships.
Argentina is the world's leading exporter of soybean oil and meal, and the third largest in corn. Nearly 80% of grain shipments and almost all of the country's exports of soybean derivatives come out of the Rosario agro-port cordon.
In the current agricultural season, Argentina has been affected by a historic drought that has caused serious losses and is on a path to leave the country's soybean production at its lowest level in decades.
(Reuters - Reporting by Maximilian Heath, Writing by Valentine Hilaire, Editing by Mark Potter)