Port of LA Moves 705,536 TEUs in April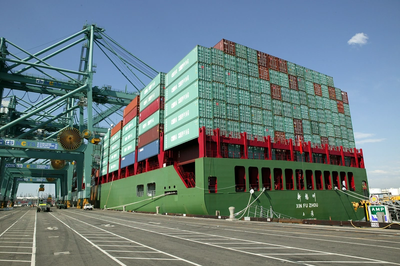 The Port of Los Angeles reports it processed 705,536 twenty-foot equivalent units (TEUs) in April, a dip of 1.3 percent compared to last April's record of 714,755 TEUs.
April 2018 imports dropped 2.9 percent to 361,108 TEUs compared to the previous year. Exports increased 4.5 percent to 164,703 TEUs while empty containers slipped 2.9 percent to 179,724 TEUs. Combined, April overall volumes were 705,536 TEUs.
Four months into 2018, overall volumes have decreased 4.7 percent compared to 2017.