Port Authority Board Approves Strategic Action Plan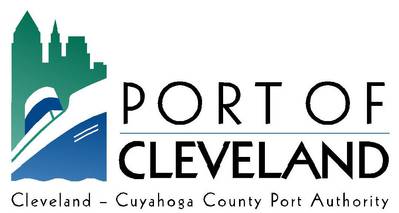 Cleveland-Cuyahoga County Port Authority's Stepped up Mission to Foster Job Creation and Economic Vitality.

The Cleveland-Cuyahoga County Port Authority's Board of Directors approved a new Strategic Plan today focused on growing both the maritime and development finance businesses and tackling critical infrastructure projects on the Cuyahoga River – all with the mission of fostering job creation and economic vitality. "The Board and our community have demonstrated strong support for the plan and recognize the need for the Port to take on new and important responsibilities to safeguard the lower Cuyahoga River for jobs, commerce and recreation," said Board Chair Bob Smith. "We also recognize that the Port will ultimately be judged not on the plan itself, but on the execution."

Port CEO Will Friedman said the staff is focused on delivering solid outcomes. "We are energized by our new strategic direction and determined to carry out our action plan responsibly and successfully." Several initiatives are well underway, including efforts to secure new maritime services and cargo. With the Board's approval of the new role on the river, the Port will work to determine the scope and cost of the infrastructure and renewal projects – as well as potential funding sources. The Port is also developing metrics and timelines for the Board and public to track results. The Strategic Action Plan is the result of work conducted during the past year by the Port management team, with support from a project consulting team, government agencies, and others.

Developing a realistic, data-driven and ambitious plan was a top priority for Friedman, who became president and CEO of the Port in June, 2010. "He brought an expertise from the port industry that shines through in the plan," Smith said. "That background and the Port's track record during the past year give us the confidence to move forward on the actions articulated." The plan is organized around three strategic themes and seven policies:

Create opportunities for job growth and business expansion:
Grow the Port's maritime business and stay in our current location along the downtown lakeshore, where a working port and mixed-use development can thrive and benefit each other.
Expand the development finance program to serve more communities and organizations.

Develop civic assets by solving community challenges:

Lead critical infrastructure initiatives along the river to repair bulkheads, stabilize a hillside that threatens the navigational channel, lead river clean-up initiatives, and manage river sediment in ways that are sustainable and benefit the community.
Open and manage Cleveland Lakefront Nature Preserve to enhance public access to the lakefront.

Manage the Port to maximize economic, environmental, and community benefits:

Ensure the Port's financial sustainability.
Communicate for transparency, public engagement, and accountability.
Incorporate sustainable practices across Port activities.

The next Port Authority Committee meeting is November 2nd and the next Board of Directors meeting is November 16th both at 8:30am at Sammy's Conference Center – One Cleveland Center, 1375 East Ninth Street.
The Cleveland-Cuyahoga County Port Authority operates the Port of Cleveland, a leading gateway for waterborne trade on the Great Lakes/St. Lawrence Seaway System. Nearly 18,000 jobs and 1.8 billion in economic activity result from the roughly 13 million tons of cargo that move through the Cleveland harbor on average each year. The Port also provides innovative financing services for a wide range of development projects in Northeast Ohio, and is leading initiatives to solve critical infrastructure challenges along Cleveland's waterfronts.

• Will Friedman • Cuyahoga River • maritime services