ZIM Names Destriau CFO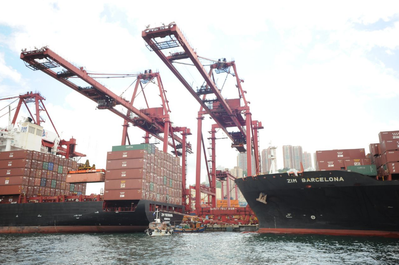 ZIM Integrated Shipping Services Ltd. announced that Xavier Destriau will take over as the company's new CFO, effective June 15, 2018. He will replace Acting CFO, Yohai Benita, who has completed his position at ZIM.

Destriau has worked at CMA-CGM for 10 years and has served as Vice President - Head of Group Financing from 2014 to 2016. Destriau will be joining the company after two years as Strategic Advisor to Founder and Interim CFO of LTF Partners, an exclusive advisory firm with special expertise in emerging and frontier markets. Prior to LTF Partners, he served as Financial Planning and Analysis Manager for Europe at HONEYWELL Inc. Destriau holds an MBA degree from EM Lyon Business School and an Engineering degree from CPE Lyon.

• Europe • ZIM Integrated Shipping Services Ltd.