Two Mobile Harbor Cranes Arrive at Port of Brownsville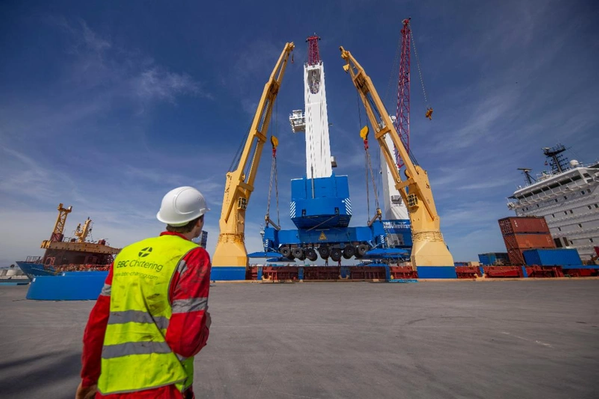 Two new mobile harbor cranes arrived at the Port of Brownsville, in Texas.
On January 16, the cranes arrived at the port onboard the 393-foot long specialized cargo carrier M/V BBC ASIA.
The Brownsville Navigation District ordered the Konecranes Gottwald Model 6 mobile harbor cranes in June 2019 to increase the port's on-dock lifting capacity due to higher demands of cargo volumes.
The cranes will handle a variety of cargo including breakbulk, dry-bulk, heavy project cargo and steel products.
Each crane has 28 wheels and 14 axels and stands at more than 150 feet at their highest height.
The Model 6 cranes are equipped with an advanced mobile harbor crane drive technology from Konecranes that meets EPA Tier 4f emission standards, helping the Port of Brownsville reduce its environmental footprint. The cranes also boast a powerful lifting curve with a maximum lifting capacity of 137.5 short tons and an outreach of up to 167 feet.
This brings the number of powerful Konecranes at the Port of Brownsville to three. The newest pair is expected to go into service almost immediately, following commissioning and a brief operator training period.