Kirby Corp Acquires Stewart & Stevenson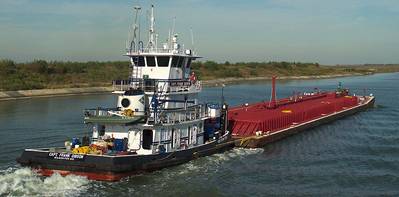 Houston based tank barge operator Kirby Corporation said it has signed an agreement to acquire the assets and businesses of Stewart & Stevenson LLC for approximately $710 million.

The agreement was signed on June 13 by the companies' executive chairmen, Joseph H. Pyne of Kirby Corporation and Hushang Ansary of Stewart & Stevenson.

Kirby said the purchase will be funded through its revolving credit facility and common stock valued at approximately $355 million.

Stewart & Stevenson, also based in Houston, is a subsidiary of the Houston-based Parman Capital Group. The company manufactures and distributes products and services for the oil and gas, marine, construction, power generation, transportation, mining and agricultural industries.

"The combination of Stewart & Stevenson with Kirby's existing distribution and services business has the potential to unlock significant strategic value, dampen overall volatility in the business, and create a larger organization at an opportune time, as the industry continues to recover from a deep downturn," Pyne said.

"The acquisition of Stewart & Stevenson significantly expands the geographic footprint and capabilities of our distribution and services business. This transaction creates one of the largest distribution networks in the country with the engineering and technological capacity to successfully address the complex requirements of a large customer base in a competitive national and global environment," said Kirby's president and chief executive officer, David Grzebinski.

"In this period of accelerating demand in the pressure pumping and industrial sectors of the economy, Stewart & Stevenson's leadership in these sectors and its longstanding, close relationships with the world's major industrial companies provide an excellent opportunity for us to expand our participation in the national and international arenas," Grzebinski continued. "We expect this to accelerate diversification of our combined product lines, boost facility utilization and improve productivity."

The closing of the acquisition is expected to occur in the third quarter and is subject to customary closing conditions, including regulatory approvals, Kirby said.

"We expect this acquisition will be modestly accretive to 2017 earnings per share, and expect more meaningful accretion in 2018 as we consolidate operations and capture synergies," Grzebinski said. "We will provide updated 2017 guidance on our third quarter earnings release call. We will also provide full year 2018 revenue and earnings per share guidance, including accretion from Stewart & Stevenson, when we report earnings in January 2018."

• transportation • oil and gas • Kirby Corp.