Greece Trims Piraeus Port investment plan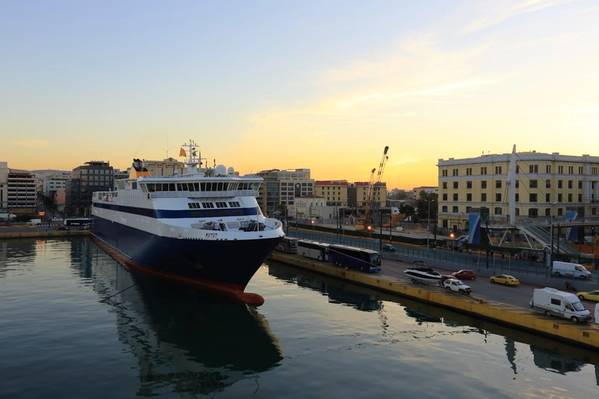 Greece has trimmed an investment plan by Piraeus Port Authority (PPA) to boost operations at one of Europe's largest harbours, rejecting proposals for a new container terminal.

PPA, majority owned by China's COSCO Shipping , had submitted to Greece's shipping ministry an 800-million-euro plan, which included a new cruise ship terminal, a mall and four hotels in the port.

PPA had also proposed to build a fourth container terminal that would boost Piraeus' total throughput to 10 million TEUs (twenty-foot equivalent units) a year from 7.2 million TEUs now and a new car terminal.

Greece's shipping ministry had approved the new cruise ship terminal, the mall and the hotels at a previous meeting last month, referring the issues of the new container and car terminal to another meeting which took place on Wednesday.

The shipping ministry approved a plan by PPA which amounted to 611.8 million euros ($673.22 million) but rejected the part for a new container terminal, it said in a statement late on Wednesday after a meeting.

The ministry said that conditions for a new container terminal "were not ripe at this moment."

"There is some bitterness for the part of the plan which didn't go ahead," a PPA official told Reuters on condition of anonymity. "In any case, we believe that the government will reconsider those proposals."

PPA's plan, which includes mandatory and voluntary spending, has met with opposition by local communities for fear it would hurt Piraeus' landscape and existing ship repair business.

PPA, which now owns 51% of the port, has to conclude mandatory investments of 300 million euros by 2022 to acquire an additional 16% stake.
Reporting by Angeliki Koutantou