First LNG Bunker Ship Launched in China for Fratelli Cosulich Group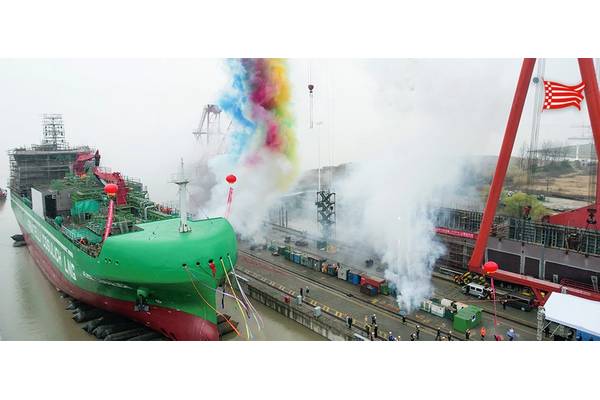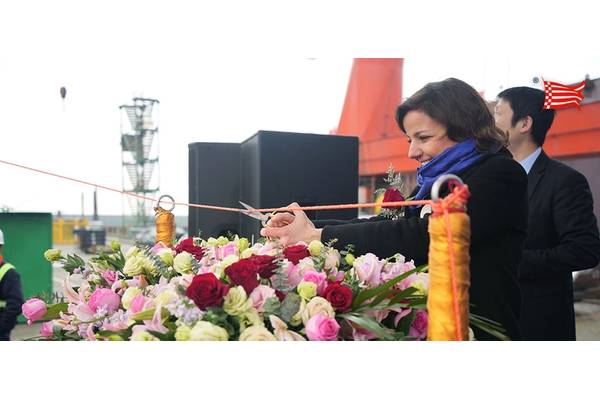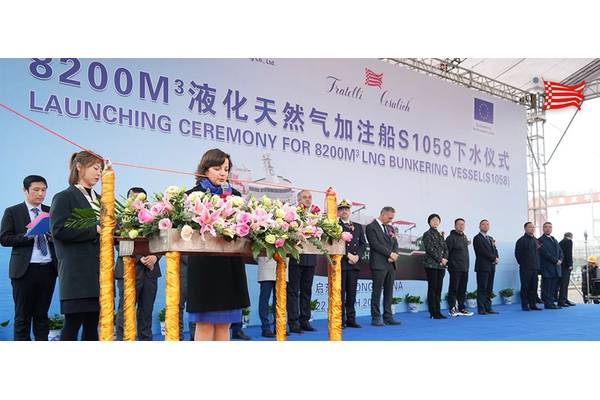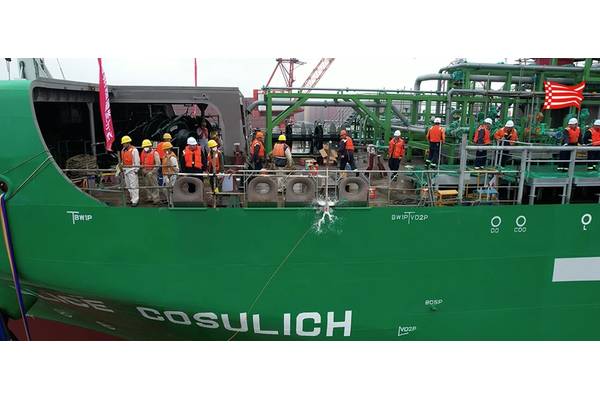 Alice Cosulich, the first of two Small Scale & Bunker Vessels for Fratelli Cosulich Group was recently christened and luanced at the CIMC SOE shipyard in China.
Giulia Cosulich, ESG Corporate Director at Fratelli Cosulich Group, acted as the godmother of the vessel.
Alice Cosulich and will sail under the Italian flag with Captain Vincenzo Scotto at the helm.
The vessel, which has a 5,300 DWT and can carry 8,200 m3 of LNG and 500 m3 of MGO, will be fitted with Wartsila's Dual Fuel technology. The most efficient 'boil off' treatment techniques will be offered by the LNG subcooling plant, completely eliminating any potential environmental effects and minimizing cargo losses.
The propulsion and maneuvering system will be of the azimuth type, with a double bow thruster, to allow high maneuverability in port areas. It will be operated by both onshore and offshore personnel with extensive LNG vessel management skills.The investment was supported by the collaboration between public entities and private financial institutions with Cassa Depositi e Prestiti, SACE Simest (under the 'Green Guarantee'), BPER Banca and Banca Popolare di Sondrio.
The delivery of the vessel is scheduled for September 2023.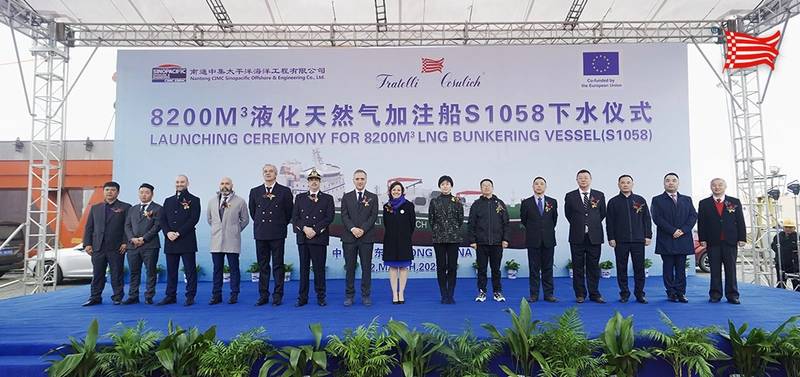 Image courtesy Fratelli Cosulich Group