Drewry: After the sugar rush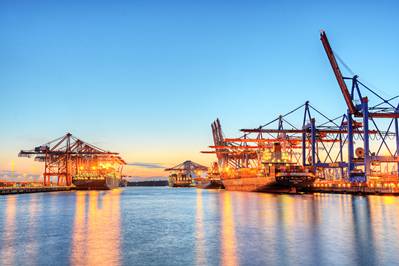 Following the tariff-induced cargo rush of late-2018, container shipments from Asia to West Coast North America dived in Q1, denting carriers' hopes of securing higher annual contracts.
Things can change very quickly in the Transpacific container market. In our previous analysis of the Asia-West Coast North America trade at the end of last year, the market was booming with eastbound spot freight rates at a six-year peak. However, now that the sugar rush caused by the threatened tariffs on Chinese goods has passed, the market is readjusting to life with much slower volumes and prices.
Available PIERS data for the first three months of 2019 shows that Asia to US West Coast volumes declined by approximately 3% year-on-year, which compares unfavourably with shipments to the East and Gulf coasts that combined grew by 4%. The fall-off in Asia to USWC demand from 4Q18 was stark at nearly 19% (versus a quarterly decline of 4.5% in 1Q18) although the West Coast market was always likely to suffer the most from a tariff hangover as shippers had prioritized that gateway as the quickest means to beat the deadline.