Two Directors Appointed at Nucore Group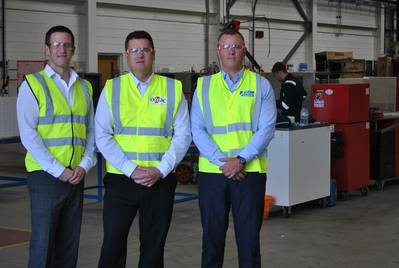 Nucore Group, based in Aberdeen, has announced the appointment of two new directors to the business, CFO for Nucore Group and Services Director for Oteac Ltd with immediate effect.
Operating internationally Nucore Group brings together the knowledge, expertise and best practice to deliver innovative engineering for protecting people and assets. The group supports the oil and gas, marine, renewable energy and petrochemical industries, as well as large private and public sector clients through HVAC & Refrigeration Ltd (HVAC&R) and Oteac Ltd.
Following Fraser's transition from CFO to CEO earlier this year, Gareth Forbes is appointed as CFO for Nucore Group. Forbes is a CFO with a proven record within the oil and gas and marine sectors, bringing to the business the ability to build critical relationships and collaborate with external and internal stakeholders to grow the business. With previous commercial and acquisition/integration experience that Nucore Group will find invaluable as they continue to develop their offering to both new and existing clients and markets.
Mark Cowieson joins us as Services Director for Oteac Ltd a new role on the board of directors. With a strong Engineering background, Cowieson joins us from Archer and brings with him a wealth of experience in both Rig and Operations Management roles. With 29 years in the oil and gas industry, Cowieson's expertise and experience will bring focus and drive to the Oteac Service Division for the business.
The business has had a good 2019 with several key new contract wins for Oteac Ltd and HVAC & R, as the group goes from strength to strength within the offshore energy and marine sectors. Later in the year, Nucore Group will be showcasing the full range its products and services during Offshore Europe 2019 where the senior management team will be on hand to have discussions with other oil and gas professionals about how the group can support future offshore projects.