New Cranes for San Antonio Terminal Enroute to Chile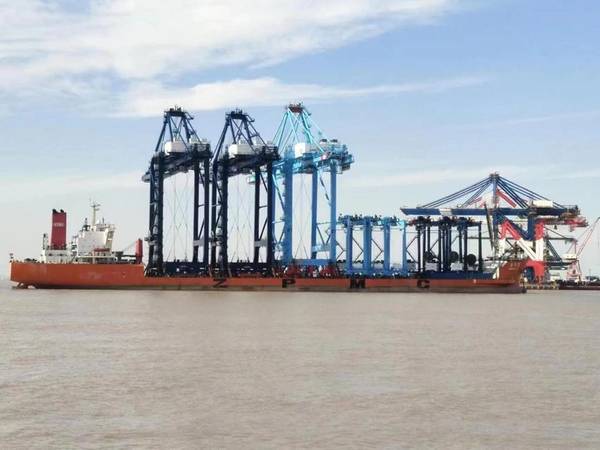 Chile's San Antonio Terminal Internacional (STI) said that two new Super Post Panamax Ship To Shore (STS) cranes and two electric rubber tired gantry (RTG) cranes have set sail from Changxing Island in China.
"The new cranes will make it possible to improve the competitiveness not only of STI, but also of Chile's foreign trade, since we will have better and more modern equipment for transferring containers," said Rodrigo Galleguillos, STI CEO.
With this addition, STI will have a total of eight STS and eight RTG cranes, making it one of the best equipped ports in the country.
The new cranes were shipped fully assembled on board the Zhen Hua 24 and reach a height of 78.5m. Once they begin operating, STI's annual container throughput capacity will be 1.6 million TEU.