CONNIE Award for Norton Lilley's Win Thurber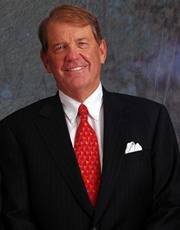 The Containerization & Intermodal Institute (CII) will present the 2013 Connie Award to H. Winchester (Win) Thurber III, Chairman & CEO of Norton Lilly International, for his leadership in the earlier years of containerization and his revitalization of the shipping agency concept and Norton Lilly. The Connie Luncheon will be held Monday, December 9, 2013 at the Metropolitan Room at the Newark Club.
"Early on, Win Thurber was instrumental in changing the shippers' mindset from breakbulk transport to containerization and is the quintessential entrepreneur, responsible for revitalizing Norton Lilly and the shipping agency business. The result has been the creation of jobs in the United States," said Michael DiVirgilio, President of CII. "It was a clear decision to honor Mr. Thurber as this year's recipient."
In addition a Lifetime Achievement Award will be given to Joseph Curto, at the luncheon. He recently retired as President of New York Shipping Association, after a four-decade career in the New York-New Jersey bi-state port.
On the same occasion, CII will carry out its industry education mission by presenting scholarships to maritime academy cadets. This includes awarding the Thomas B. Crowley Memorial Scholarship to midshipmen at the California Maritime Academy and at least three others scholarships to students studying trade and transport in California.
CII says it is dedicated to promoting the international intermodal industry in education outreach. Scholarship opportunities, tickets and sponsorships are available from Barbara Yeninas, Executive Director, at (732) 817-9131 or [email protected].