Two 'Combi Freighter' Contracts for Alewijnse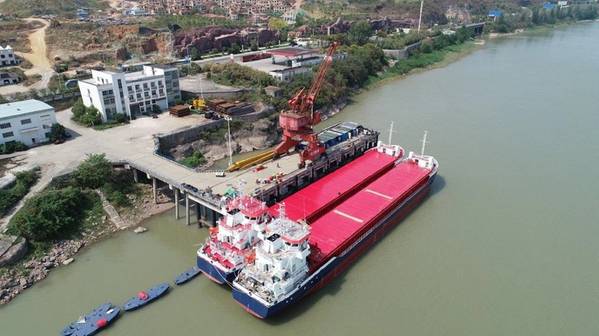 Alewijnse Marine has won the contract for the electrical fit-out of two additional Damen Combi Freighter 3850s currently in build at Damen Yichang Shipyard for delivery in January 2020.
The contract is based around the design, build and delivery of the main and emergency switchboards that form the core of the vessels' electrical systems including those for alarm monitoring, fire alarms and public address. Alewijnse personnel will also oversee the installation and commissioning of the systems undertaken by the yard's technicians.
Damen's Combi-Freighter range is comprised of eco-friendly, sea-going, multi-purpose cargo vessels that combine high capacity with low operating costs. Available with a wide range of standardized options they can be adapted for almost any role. The 3850 is 90 meters in length and has a DWT of 3,800 tonnes.