ClearLynx to Launch Lite Version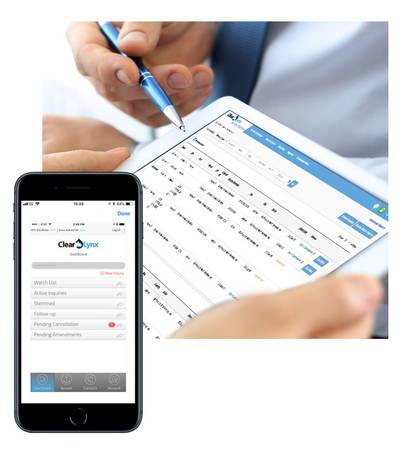 ClearLynx, LLC said it will launch a brand new 'Lite' version of its platform in mid-October 2018. Aimed at all parties in the marine fuel industry interested in accessing bunker data for their businesses, ClearLynx Lite focuses on data information to provide up-to-date visibility into a new supply environment.
"Our platform is more than just a toolbox for bunker buyers," said Tammi Ingannamorte, VP of ClearLynx. "Our products are already used by a diversified group of clients, in a variety of ways. Everyone is looking for information and tools to assist with the compliance of 2020, it made sense for us to create a product tier that benefits everyone's needs."
ClearLynx Lite comes in two variants – LITE which provides intel on ports, suppliers, quality and price indications and LITE+ that also includes essential inquiry and order management tools. Both can be accessed through ClearLynx's existing desktop and mobile apps.
ClearLynx Lite has features such as the Port & Supplier Directory and Interactive Port Map that provide visibility of fuel grades available alongside price indications. Backing this up, the Pricing Trends tool delivers insight based on real spot pricing data collected over two decades.
And for bunker buyers, ClearLynx Lite+ boasts a full set of features to send out inquiries directly to suppliers via email and manage inquiries/orders through to stem confirmation. For those seeking extended functionality, this offers a direct upgrade path to the Professional version of the ClearLynx platform.
"At ClearLynx we are actively helping clients prepare for 2020 by giving them the latest intel and visibility of products in a constantly changing market. Through ClearLynx Lite we're able to offer this to the widest range of customers who otherwise may not have been able to access our platform," Ingannamorte added.
ClearLynx Lite is set to launch mid-October and will, in partnership with third parties, bring upgrades with Quality Audits and Rating systems.