China Completes Its Largest Port Oil Storage Facility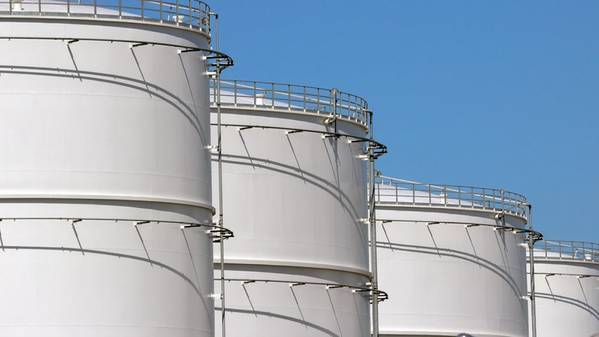 The third phase of China's largest single coastal oil storage facility has been completed and went into operation on Wednesday in Qingdao port, in the eastern province of Shandong, the state media outlet China News reported.
The third phase of the Dongjiakou crude oil reserve has a total capacity of 1.2 million cubic meters, taking the combined capacity of the project to 5.2 million cubic meters, state media said.
The facility is operated by the provincial government-backed Shandong Port Group, which owns and operates the province's top ports at Qingdao, Rizhao, Yantai and Baohaiwan.
The port group handles approximately a quarter of China's crude oil imports, the world's largest.
(Reuters - Reporting by Andrew Hayley)