bound4blue, Oceanking Team to Offer eSail in Greece and Cyprus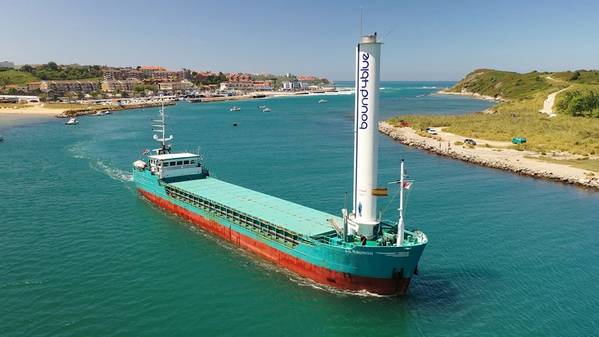 bound4blue and Oceanking announced a partnership to jointly expand access to the eSAIL technology in Greece and Cyprus. bound4blue provides wind-assisted propulsion technology, and its eSAIL is designed to help reduce fuel consumption and emissions.
eSAIL is a suction sail, which combines the positive features of both wingsails (ease of operation, low power consumption, excellent capacity to sail upwind) and flettner rotors (high lift, small size).
"We are excited to work with Oceanking in this important shipping business region. We share a common commitment to sustainability, innovation, and customer satisfaction, and we are confident that our collaboration will enable us to provide even more value to the industry," says David Ferrer, CTO of bound4blue.
Carola Yannouli, General Manager at OCEANKING, noted, "In the path towards zero emissions, the Greek shipping industry needs proven and cost-efficient technologies."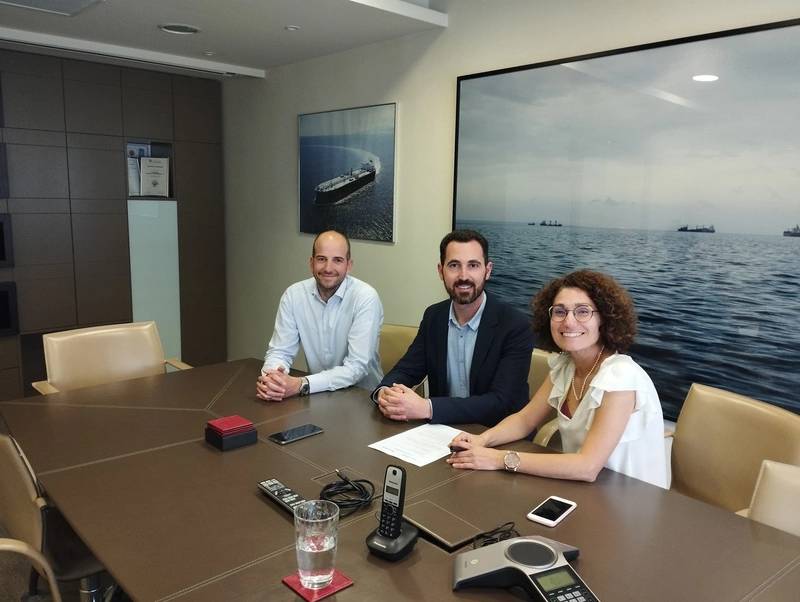 Miltos Messinezis (Oceanking), David Ferrer (bound4blue), Carola Yannouli (Oceanking). Image courtesy bound4blue