MESPAS Revamps its Technical Ship Management Software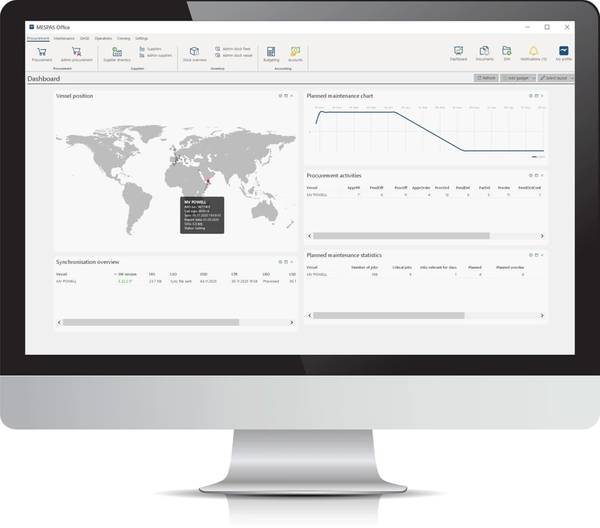 Swiss IT and engineering firm MESPAS informs it has completely redesigned its Technical Ship Management software, resulting in a user interface that is more modern, intuitive and user-friendly.
The new look is based on Microsoft design guidelines, says, noting the new software solution feels familiar and easy to use for those who know Microsoft Office products. Meanwhile, the interface itself uses the latest up-to-date software technology.
MESPAS Technical Ship Management is a maritime software product for the management of procurement, maintenance, QHSE, operations and crewing. The software tool offers functionalities to manage a fleet, in combination with mobile applications for daily tasks such as approvals. Looking ahead, MESPAS says further applications for inspections and carrying out maintenance jobs on board are in the pipeline for next year.
MESPAS says it is focused more on application development as opposed to a browser-based solution. The company believes applications offer a more professional tool for users, with increased functionality, flexibility, higher security standards and faster data transfer.
Daniel Gsponer, Chief Technology Officer, said, "Our customers are very happy with the new user interface for MESPAS TSM. It looks good and is easy to learn, easy to use and intuitive. Technical ship management becomes easier to manage, data for decision making is at your fingertips."