TRAC Intermodal Upgrades Chassis Booking Portal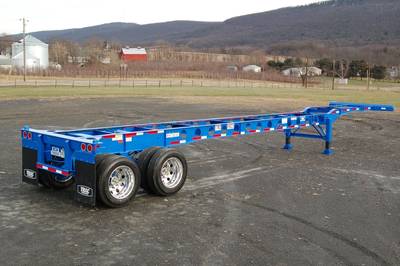 Aiming to improve the user experience in booking chassis, TRAC Intermodal has upgraded EZBook, its web-based portal for daily chassis rentals. The new EZBook 2.0 enhancements make booking a chassis easier and faster and give the user more control over the entire transaction.
TRAC Intermodal said it has added new features that provide users with greater control and flexibility, including:
Available equipment is now searchable by chassis size and geographical location;
A reuse feature is now available to extend an existing usage cycle;
Orders/bookings may now be modified or canceled;
An "Orders" tab is now available to show bookings history;
EZBook 2.0 is now optimized for use on multiple device types – e.g., smart phones, tablets, etc.
The web address for EZBook remains the same so there is no need to update the URL for your web browser. Access EZBook at https://ezbook.tracintermodal.com. For existing customers, current log-in username and password information have not changed.

New EZBook customers must first be registered in TRAC Connect. Once registered in TRAC Connect, access EZBook at https://ezbook.tracintermodal.com and create a username and password. Once complete, users are ready to start booking bare TRAC Intermodal chassis.

• Smart phones • Web address • web browser