Survitec Upgrades Lifejacket Bouyancy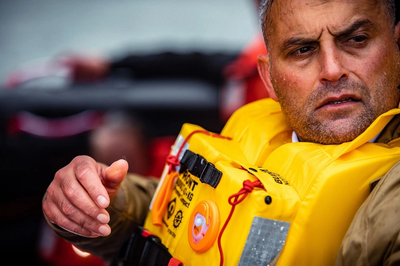 Survitec introduces a lifejacket range that has a minimum 150 Newton buoyancy.
The re-engineering of its existing Premier lifejacket range to increase buoyancy and comfort follows a growing trend across the cruise ship sector to increase lifejacket capacity on board.
Mark Lutman, Survitec's Global Technical Sales Manager, LSA, said: "Cruise ships typically carry substantially more lifejackets onboard than the mandatory requirement, with lifejackets and lockers now located in all cabins, public areas, staterooms, assembly areas, and embarkation points.
While this additional capacity can take up more space, operators have been looking at ways of improving safety without detriment to lifejacket performance. Based on feedback from leading operators we have been able to increase buoyancy to a minimum 150 Newton without increasing the overall size of the lifejacket."
Ten stowed adult jackets take up 0.182m3 of space compared to the 0.300m3 area of ten original, 2010-designed Premier jackets. To put this space saving into perspective, it was possible to ship a recent order of 19,865 Premier Compact lifejackets in seven shipping containers instead of nine. The adult version of the jacket has packed dimensions of 440mm x 280mm x 146mm and is sized to fit a chest girth of 1750mm. Crew and child versions are also available.