Savannah Boosts Container Volumes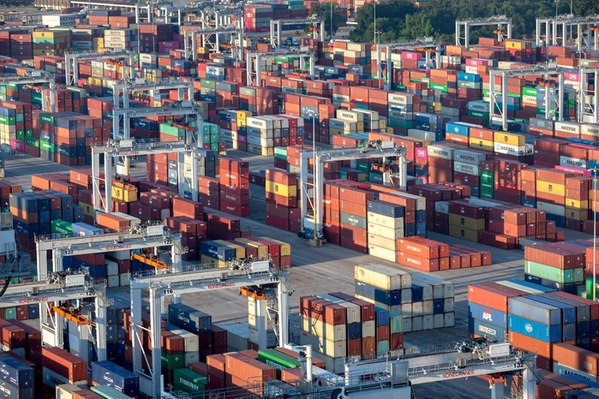 The Port of Savannah moved 363,000 twenty-foot equivalent container units in November, a 5.4 percent increase over the same month last year, or an additional 18,460 TEUs.
For the fiscal year to date (July-November), the Georgia Ports Authority has handled nearly 2 million TEUs, an increase of 109,000 TEUs, or 5.8 percent.
The numbers achieved last month mean Savannah's Garden City Terminal has marked year-over-year increases for five consecutive months, and 34 out of the past 36 months.
GPA Board Chairman Will McKnight added that the Authority's Mid-American Arc initiative, targeting markets from Memphis to Chicago and the Ohio River Valley, is also starting to pay dividends with customers moving more cargo in direct shipments from Savannah to the Midwest.
In Roll-on/Roll-off traffic, Colonel's Island at the Port of Brunswick and Ocean Terminal in Savannah moved a combined 62,146 units of cars, trucks and heavy equipment in November, an increase of 5 percent, or 2,850 units. GPA has handled 281,547 Ro/Ro units, up 2,030 units or approximately 1 percent, through the first five months of the fiscal year.