Guidance on Reducing On-Board Systemic Failures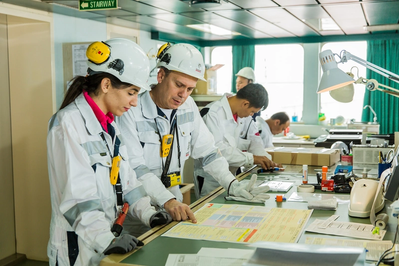 Bureau Veritas and TMC Marine, a Bureau Veritas Group Company since 2016, and the London P&I Club have produced their latest guidance in their series on loss prevention issues.
The new publication focuses on systemic failures on board ships in response to a global trend of increases in system deficiencies related to the requirements of the International Safety Management (ISM) code. Systemic failures and deficiencies may lead to ship detention by port state control, to pollution, or, at worst, to injuries and fatalities. This new booklet provides clear, practical advice to help prevent systemic failures. Key elements highlighted include the management of change, as well as work planning meetings and the importance of a Permit to Work system. The circular nature of the Safety Management System (SMS) is also emphasized.

Laurent Leblanc, Marine Operations Vice President, Bureau Veritas, said, "Increasingly marine casualties, incidents and risk are related to on-board systems and safety management. The data and our experience shows this very clearly. For example, how many times have we read an example of an enclosed space incident where one, two or more seafarers have lost their lives? The approaches detailed in this guidance can help prevent accidents and the associated human, environmental and economic damage and losses."
The first booklet in the 'Reducing the Risk' series, Reducing the Risk of Liquefaction, was published in March 2017, and the second, Reducing the Risk of Propulsion Loss was released in September 2017. To date, more than 7,000 copies have been distributed to owners, managers and operators worldwide.