LNG Bunker Carrier Paolina Cosulich Launched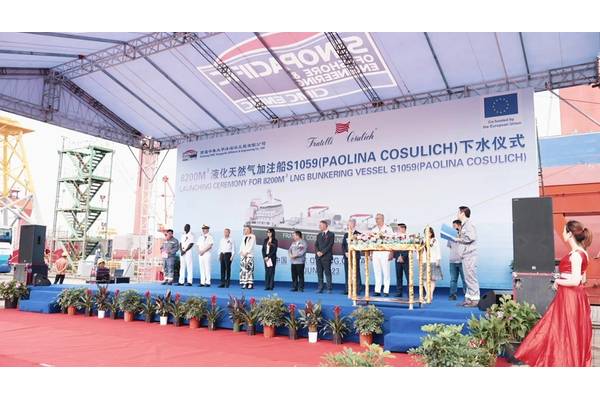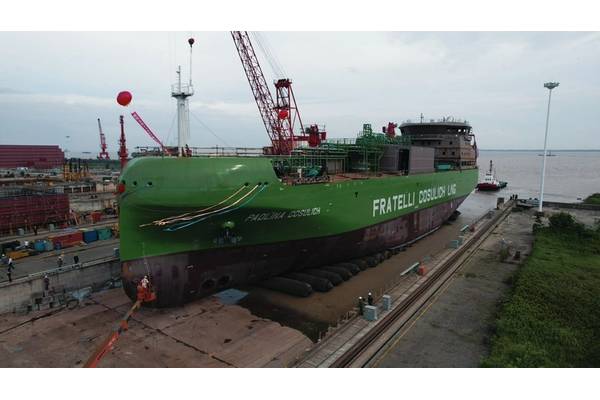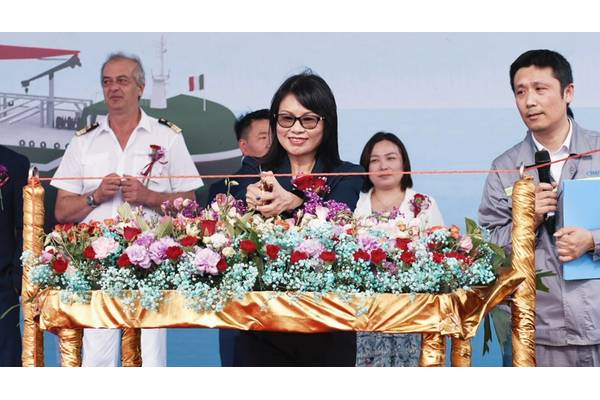 Fratelli Cosulich Bunkers (S) Pte Ltd. christened and launched its second Small Scale LNG carrier - the Paolina Cosulich - at the CIMC SOE shipyard in China.
The event was attended by Diana Mok - Managing Director at Fratelli Cosulich Bunkers (S) Pte Ltd, acting as the godmother of the vessel. Paolina Cosulich will sail under the Italian flag with Captain Vincenzo Scotto at the helm. The 5,300 DWT vessel can carry 8,200 m3 of LNG and 500 m3 of MGO and will be fitted with Wartsila's Dual Fuel technology.
Boil off management techniques will be used by the LNG subcooling plant, eliminating potential environmental effects and minimizing cargo losses. The propulsion and maneuvering system will be of the azimuth type, with a double bow thruster, to allow high maneuverability in port areas.
The investment was carried out thanks to a collaboration between public and private financial institutions, including Crédit Agricole, BPM, UNICREDIT and Cassa Depositi e Prestiti and with the contribution of SACE which recognized the strategic importance of this project for the Italian economy.
As the project is contributing to the decarbonization of maritime transport through the implementation of LNG bunkering solutions in the Mediterranean Sea, it was awarded a 4 million euro European Union grant under the Connecting Europe Facility (CEF) program, with Cassa Depositi e Prestiti acting as the European Commission's implementing partner.
The delivery of the vessel is scheduled for Q1 2024.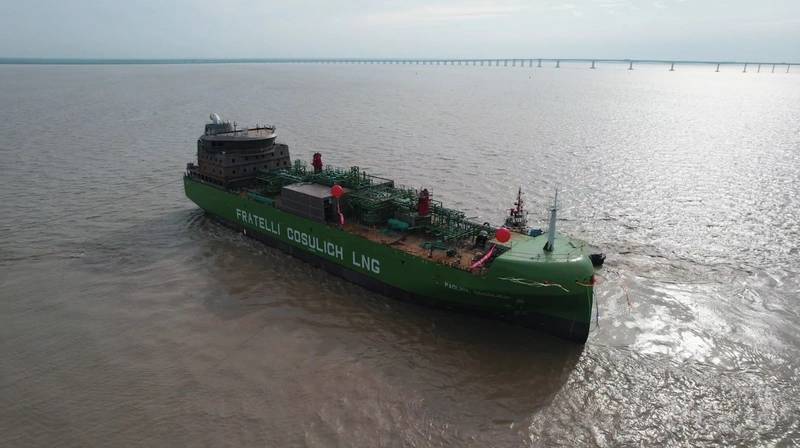 Image courtesy Fratelli Cosulich