New Baltic Ferry Route for Stena Line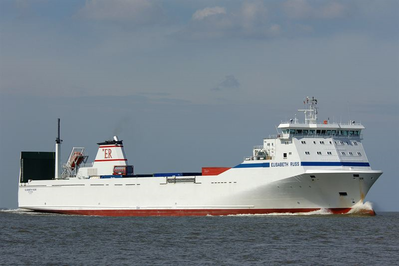 The demand for freight capacity in the Baltic Sea has been growing steadily over the last number of years and Stena Line is supporting this growth through investing in a new route from Poland to Sweden, Gdynia-Nynäshamn, which will commence operations from October 16th 2017 with six trips a week.
Stena Line has been operating the route from Gdynia to Karlskrona for over 20 years.
The new route will operate its first sailing on October 16th and will be operated by the RoRo vessel Elisabeth Russ which is a freight only ferry carrying a mix of, trucks with drivers, trailers and containers. The ship will operate 3 round trips from Gdynia and Nynäshamn with a sailing time of 18 hours.
The Elisabeth Russ at a glance ...
Sailing time between Gdynia-Nynäshamn: 18 hours
Length: 153 meters
Width: 21 meters
Load capacity: 1625 lane meters
• Baltic Sea • Poland • Stena Line