Mitsuhiko Kidogawa
Regional Manager of Europe and Africa, ClassNK London Office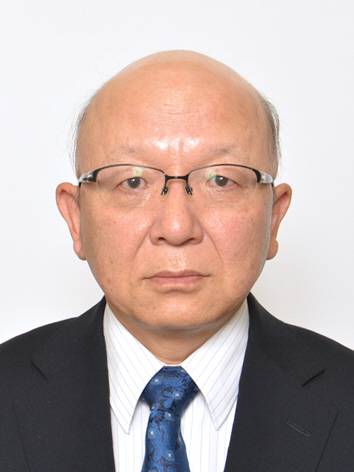 Could you give a background of yourself?
I joined ClassNK shortly after graduating from Kyushu University with a degree in naval architecture in 1984. I spent my first seven years in the ClassNK Hull Department until transferring to a branch office in Western Japan for two years. I worked at our Hamburg Office in 1997 for five years, before returning to Head Office in Japan, where I served in a number of roles including Manager of the Survey Department and later General Manager of the Hull Department. Part of my role in the society also included overseeing ClassNK's joint projects with the Finnish software house NAPA, such as the operational support software ClassNK-NAPA GREEN. 

In my new position as Regional Manager of Europe and Africa, I hope to use the experience I have gained from working in classification over the past 30 years.

What are the main services provided by the London Office? Who is responsible for these activities?
The London Office provides Classification Surveys, Safety Management System Audits for Companies and vessels (ISM) Ships Security Audits (ISPS), Maritime Labour Inspections (MLC), Ship's Security Plan Approval, MLC Reviews, and Certification of Quality Management System for ISO 9001. 

We have a team of seven highly experienced surveyors and auditors. I oversee the day-to-day operations of our regional service network, while being responsible for implementing ClassNK's long term strategy in the region. 

How many clients does the London Office work directly with? What is the geographical scope of activities?
We work directly with 30 clients in the London territory alone. Our wider service network comprises of 29 offices located across 17 countries, including Norway, Germany, the Netherlands, as well as three offices located in the U.K.

Our subsidiary NKK(UK) Ltd. was established to offer third-party elective services, and was accredited by UKAS for ISO9001 in the middle of 2016. While not under jurisdiction of the ClassNK London Office, NKK(UK) Ltd. works closely with the maritime community here and abroad, offering certification services to clients not just in the U.K. but around the world.

What are the current objectives for the London Office? How do you measure your success? 
Our clients are our number one priority. Since the establishment of the London Office in 1962, we have had a long history of cooperation with the maritime community providing our classification services and technical advice in a timely and accurate manner. In order to do this, we have several objectives we aim to fulfill. For instance, we are striving to further develop our certification service in line with MED (Marine Equipment Directive) and EU-MRV (Monitoring, Reporting, Verification) regulations to make it easier for clients to keep up follow the latest requirements. Through enhancing media coverage and working together with Japanese organizations in Europe, we aim to help strengthen the brand image of the Society. In addition, we are striving to improve technical capacities and expand services through working together with technology firms in Europe, as well as service improvements across our network to further acquire class registrations.

To a large extent, this objective remains unchanged. However, with the introduction of new regulations present new challenges to owners and operators, we feel it is our responsibility to work together with industry and the support of our Head Office in Tokyo to proactively develop and provide the right solutions. 

For us, success is measured by the feedback from our clients, and how we manage to incorporate their needs into our service.

Do you think Brexit will have an impact on the activities of ClassNK in Europe? How do you expect to cope with any potential challenges?
Over our five decades operating in London, our links to the community here are stronger than ever. London hosts a wide variety of international meetings; the International Maritime Organization (IMO) playing a central role. In addition, as the city continues to hold a central position in shipping finance, it is believed that the effect of Brexit on our shipping industry will be relatively limited compared to other industries. 

However, at this moment, Brexit is still an ongoing process, and it is difficult to make any serious predictions with a high amount of certainty. What remains is that we have a strong service network in the EU and throughout greater Europe, which will still be in place to serve our clients in the region. 

What is most important to the London Office? 
The most important objective for the London Office is to provide our clients with what they need, when they need it. That requires preparation as well as flexibility. With Survey Department representatives located in at the London Office and the Hamburg Office, we have the same final decision-making authority as Head Office, enabling us to offer the same high quality services directly here in Europe.