Russ Janicki
Student, California Maritime Academy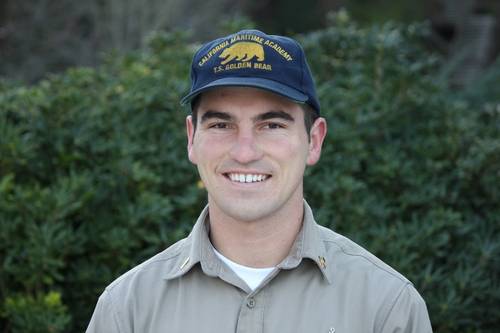 MarPro's Future Leader Series
Russ Janicki
California Maritime AcademyGraduation Year: 2016
Why this school?  
Cal Maritime is the ideal size university (small) in a great location (San Francisco Bay area).  My older brother Jay graduated from Cal Maritime in 2011, and I visited the school several times watching his successful career develop. When I saw his excellent job placement and that of his peers, I immediately applied. 
What keeps you here? 
Cal Maritime professors are excellent; mentors with years of experience in their fields. Class size is small and there is lots of hands on learning. My relationship with fellow students and instructors keeps me on track and focused.  
What is your major and what career do you intend to pursue? 
My major is Marine Engineering Technology with a minor in Marine Science. After graduation I plan to sail as a third assistant engineer and eventually work my way up to chief engineer. 
What one thing should your prospective employers know about you? 
Prospective employers will want to know that I have high standards and can play by the rule book.  I am dedicated, proactive, and a great problem-solver. 
Tell us about your sea training or internships – who did you work for or sail with? 
My commercial cruise was aboard the Westpac Express Ferry in Okinawa Japan. The Westpac is a high speed ferry that makes runs between different ports in Japan and Korea. The great crew and unique equipment on the Westpac made for an excellent learning experience. I love Japanese food and was fascinated by the culture.