Keefe, Joseph
Joseph Keefe is the lead commentator of MaritimeProfessional.com. Additionally, he is Editor of both Maritime Professional and MarineNews print magazines. He can be reached at Keefe@marinelink.com.
Email:
keefe@marinelink.com

Eric Haun
,
Editor
Eric Haun is a NYC-based journalist, web editor of MarinetechnologyNews.com and contributor to Maritime Technology Reporter magazine.
Email:
haun@marinelink.com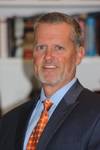 Trauthwein, Gregory
Greg Trauthwein is editor of several of the world's leading b2b publications, web portals, electronic information services and events serving the global commercial maritime market and subsea industry.
Email:
trauthwein@marinelink.com

Bryant, Dennis
Dennis L. Bryant retired from the U.S. Coast Guard with the rank of Captain after 27 years active duty. He had various tours as a law specialist, including an assignment as the Coast Guard's Law of the Sea officer and also served a tour in the Office of International Affairs and finished his career supervising the staff charged with implementing the Oil Pollution Act of 1990. After leaving the Coast Guard, he was with a major maritime law firm for 13 years. Now he is an independent consultant. He also speaks at various fora both domestically and internationally. He publishes a blog on recent maritime developments and writes maritime-related articles.
Phone:
352-692-5493

Michelle Howard
,
Editor
Michelle is a West Palm Beach based contributor to worldenergynews.com. Michelle can be reached at mhoward@marinelink.com .
Email:
mhoward@marinelink.com

Goldberg, Murray
Murray Goldberg id CEO of Marine Learninf Systems, maker of MarineLMS. A researcher and developer of learning management systems, his software has been used by millions of people and companies worldwide.