Todd Roberts
Vice President, Marine Group Boat Works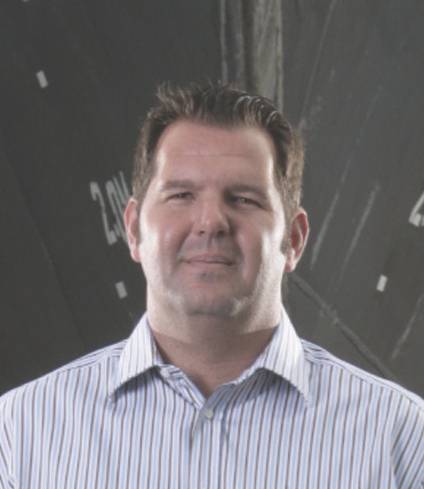 How did you come to be involved in the industry?
I knew at a very young age that I wanted to work in the maritime industry. I started sailing at four, varnishing boats in local marinas at 13 and interned at Flagship Cruises (formerly San Diego Harbor Excursion) before college. I went to the California Maritime Academy where they equipped me with a basic set of skills needed to do virtually any line of maritime work upon graduation. After a couple years at sea as a deck officer, I went ashore to return to work for Flagship Cruises as its director of operations. I managed a fleet of boats and designed and managed the construction of two vessels ranging 100 to 200 feet. Eventually, I was hired to close down a sister company — a boatyard that had fallen by the wayside. However, upon evaluation of the site and the current business operations, I saw enormous potential. With the owners' full support, we invested $6.5 million to expand Marine Group Boat Works to what it is today — a boat repair and construction facility for private, commercial and government vessels up to 660 tons (220 feet).

What kind of projects has Marine Group Boat Works been involved in?
Having been on the other side of the counter, I manage Marine Group Boat Works from the point of view of the customer and that has been a major factor in our growth. I made it a primary focus for us to provide impeccable, high-quality repair work. As a result, we experienced an 87% growth in the first year and have seen about a 30% growth each year thereafter. With my team's combined experience in project management and boat construction, it was natural for us to start building boats. In 2009 we were awarded a three-vessel contract with the Navy to build 114-foot Range Training Support Crafts (RTSC-110). Currently, we're delivering boat two while boat three is under construction at our facility — all early and within budget. We're also beginning construction on a 180-ft barge and wrapping up a two barrier tugboat contract.

What does the market look like right now?
Rough economic times haven't eliminated the need for boats to undergo maintenance. However, we've seen a dip in aesthetic refits and owners and companies are pushing back the repair schedule as far out as they possibly can. Fortunately for us, our pie is split into three pieces — private work, commercial/government work and new construction. By servicing all three, we've been able to maintain a consistent work force during a challenging time. We also insulate ourselves from market forces by offering a great consistent product, being in constant communication with our customers and always looking at it from the perspective of the customer.

How is Marine Group Boat Works investing for the future?
We opened a new location in San Jose del Cabo so we can offer a network of marine services over a broader geographic range. Marine Group Boat Works de Los Cabos is the largest haul-out facility in Baja California capable of lifting and servicing boats up to 150 tons (115 feet). We offer drystack storage for boats up to 33 feet, Prop Scan technology for digital balance and alignments of props and an on-site marine store with products in-stock that used to take several weeks to import.
Also, we're canvassing the different technologies and programs out there to improve the efficiency of our services and reduce our carbon footprint. In partnering with the Port of San Diego to implement green initiatives, we're researching various lighting controls, automation systems, recycling options and taking a more proactive approach to do our part to create a bluer waterfront.

What do you see as the most important legislative issues right now?
There are a couple legislative issues that affect our business operations: workers comp/USLH insurance and tort reform; and state requirements for clearance on private, foreign-flagged yachts. Fraudulent workers comp claims and tort reform are costly issues that affect a broad audience — not just employers. We'd like to see California pass similar legislative actions that other states have enacted to ensure parties that are truly injured receive benefits. We also need to instill more limitations to reduce frivolous claims.
Another issue that affects our cost of doing business is the requirements for private yachts to be cleared for entry. Currently, large private luxury vessels must abide by the same requirements that were drafted for commercial vessels. We're talking about yachts that hold 4,000 gallons of diesel fuel versus an oil tanker holding 40,000 tons of fuel.