Thomas Hickey
Student, Webb Institute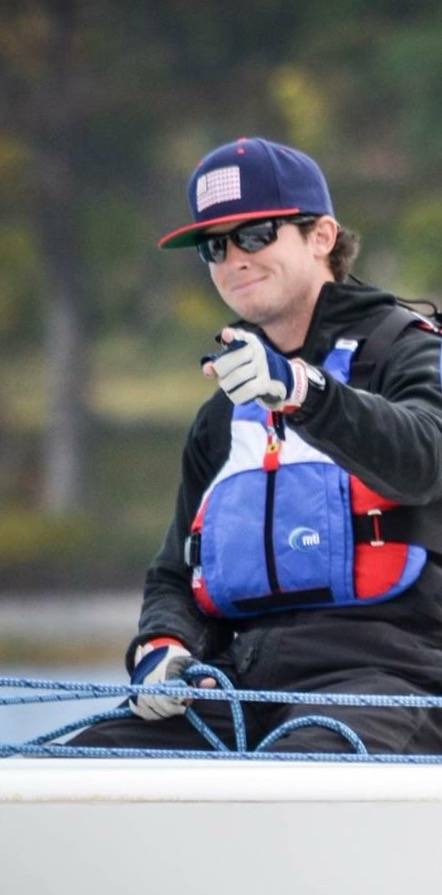 MarPro's Future Leader Series
Thomas Hickey
Webb InstituteMajor: Naval Architecture and Marine Engineering
Why this school?
From an early age I have had a passion for the water. My uncle is a lobsterman, my cousin is a commissioner at the Federal Maritime Commission, everyone in the family is a sailor, and I have a dock in my backyard. I have always been fascinated by boats of all kinds. Webb has been my dream school since I was in the sixth grade. I remember searching for the best naval architecture schools and seeing Webb pop up over and over. When it finally came time to visit schools, I fell in love with Webb during the open house. My path ended up taking me to Stevens Institute of Technology for a semester where I was on the sailing team and had the opportunity to visit Webb again for a regatta which reaffirmed my love for the school. I applied early decision and left Stevens after one semester. I love the tight knit community, the incredible campus, and of course the full tuition scholarship.
What keeps you here?
The people and campus brought me to Webb. While I still enjoy those aspects of the school, what keeps me here are the incredible opportunities presented to me and the accessibility of my professors. I am regularly offered chances to visit a shipyard or meet an important leader of the maritime industry. Each professor knows every student on a first name basis. If you are having trouble with your work the solution is as simple as walking down to your professor's office. Webb's academics really are a team effort. The students have a special bond and are more than happy to help each other. The environment at Webb is extremely conducive to learning and gives me confidence that I will not only be an asset to the industry upon graduation, but also a leader.
What is your major and what career do you intend to pursue?
I am majoring in Naval Architecture and Marine Engineering and hope to pursue a career in ship design although I love pretty much all aspects of the marine industry and would be happy most places. I came to Webb mostly interested in yacht design, but have also come to enjoy commercial ships as well. I am also interested in ship management and financials.
What one thing should prospective employers know about you?
Prospective employers should know that I am an outside the box thinker. I am always looking for new and creative solutions to obstacles presented to me in the hopes of finding a new or improved solution in comparison to what might be conventional. I am a motivated worker. Any work with my name on it will be done to the best of my ability and then some. I enjoy working with a team and welcome the input of others.
Tell us about your at sea training or internships – who did you work for or sail with?
I have had two internships thus far in my academic career. My freshman internship was with Metal Shark Aluminum Boats. I was rotated through all parts of the construction process at Metal Shark's Jeanerette yard. I helped to construct the Coast Guard's 27-foot response boats and the Navy's 32-foot patrol boats. The experience helped me to fully understand what I had learned in the classroom in regards to ship structure and construction as well as what types of problems arise during the construction process. My sophomore internship was a sea term with Crowley Maritime aboard the 600' petroleum carrier Evergreen State. We carried gasoline and diesel fuel from Norco, La. and Beaumont, Texas to Port Everglades and Jacksonville, Fla. On board I was able to spend time with both the deck and engine departments and participate in the day to day operation of the vessel. I learned quite a bit about how a ship operates and the work that goes into ship maintenance as well as how design flaws affect the operation of the ship