Lars Skjelbred Eriksen
Vice President Sales & Marketing, Hatteland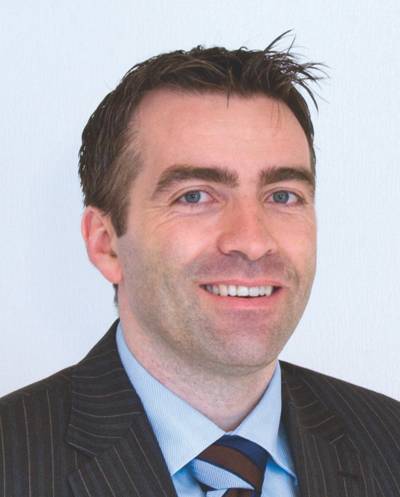 Hatteland Display appears to be an innovative, fast-growing company: what is your formula for success?
Much of it has to do with innovation and experience. We know our market segments very well and are able to develop new solutions for our system integrator customers, thus helping them innovate too. We take a partnership approach to our customers where long term cooperation and product lifecycle go hand in hand. Our solutions are trusted by the industry players and they know that we will be in the market for many years with new products.

The way that information is displayed on the bridge of a boat or ship has changed dramatically in the last 10 years. What have been the drivers/enablers of this change?
Much of it has been about embracing new technology by the maritime segment and by the classification authorities. The type approvals and classifications are ever more important with the introduction of new technology into bridge systems. Following that development and participating in its evolution as hardware manufacturers is important to us.

At Norshipping 2011, you introduced to the market a series of new Touch Screen Monitors, Series X. What is special or innovative about this new line?
It is a new range that has allowed us to innovate again, but this time almost afresh with a clean sheet of paper. Utilizing what we have learned over the years in display and computer technology for the maritime segment, and adding the latest technologies, such as the latest touch screen technologies, to our design has brought to life a product range that we hope will greatly enhance the user experience in all areas of a ship, not to mention our opportunity to manufacture a modern product range for the future. The Series X in its modular design allows customers to choose from a host of options that can potentially maximise your application and its presentation on board a vessel. There's something for everyone in the series X and many customers have already seen the benefit and will standardize on these new products. Finally, new production technologies has made the seriesX product range very price competitive in the market.

At the time of introduction, you briefly discuss "Projected Capacitive Touch": What specifically does this mean?
Projected Capacitive Touch or "Multitouch" is defined as the ability to recognize two or more simultaneous touch points, very similar to what you find on e.g. the Ipad2. Using projected capacitive technology lets us create a more intuitive form of human-device interaction. Touch-interface gestures, supported by projected capacitive sensors, can simplify the interface and provide an intuitive user experience that goes beyond the typical "button replacement" found in most simple touch interfaces. Moving the active sensor area on the backside of the protection glass makes the system very durable and not sensitive to surface damages like dirt, scratches etc.

What are the "hot button" topics in the maritime display industry?(ie. what are your customers demanding?)
There are a number of them circulating, some are technological such as wide screen displays, solid state discs and fanless designs for computer products and of course Multitouch for displays. Others are more commercial such as lower costs of hardware. All, however, demand quality, reliability and long term product life and these are all features that are embedded in our way of making products.

How does Hattland Display invest to keep its product line fresh and innovative?
The investment in innovation starts much earlier than you would think. With our supply partners we have a long term visibility on what is happening in the industrial component industry. We keep a close eye years ahead on potential pitfalls that may threaten any of our products' life cycle, thus allowing us to take action in time to avert disruption. Moreover, by staying close to the latest developments in consumer technologies we are able to adapt relevant new innovations in this area to value adding products for the maritime segment. We are widely recognized to be first in our market to introduce new technologies.

The world is slowly emerging from a very difficult economic period: How did Hatteland Display hold up during these tough financial times?
It has certainly been challenging and has affected our core markets greatly. The new build cancellation figures were significant and did mean that an impact on us was inevitable. However, out of such downturns new opportunities arise and this has been the case for us. We invested in new product development such as the seriesX through the difficult period and are now ready with new products when the market comes back. Coupled with that it was an opportunity to look internally, and we have done much good work on ensuring that we have a lean and fit organization. In total Hatteland Display is a much stronger company today than before the financial crisis.

By Market, what areas of the maritime industry look to be on a strong growth curve at the moment?
The commercial marine (retrofit) opportunity that we anticipated would take up some of the slack due to the downturn in the new build sector  took its time to emerge, but is now a good source of revenue for us. The commercial marine segment remains important as a whole and after the recent years' slump there is a positive curve emerging. As ECDIS becomes  mandatory we see a growing demand from existing as well as new customers that require the optimal product for this application, which we strongly believe is our new 24" panel computer (Series X).